ECSU Hand Over the Gambela City Master Plan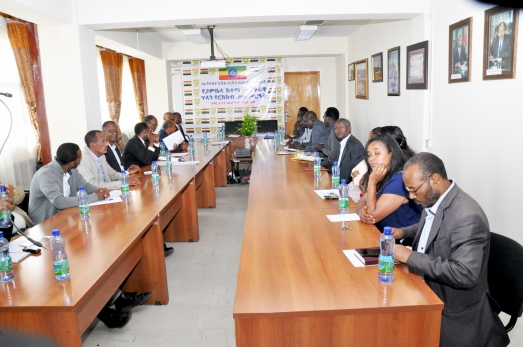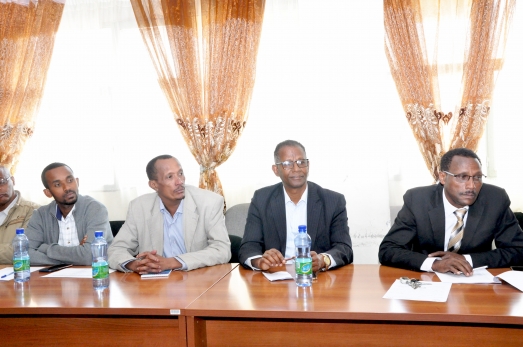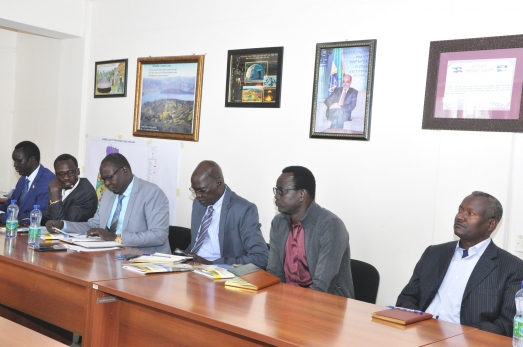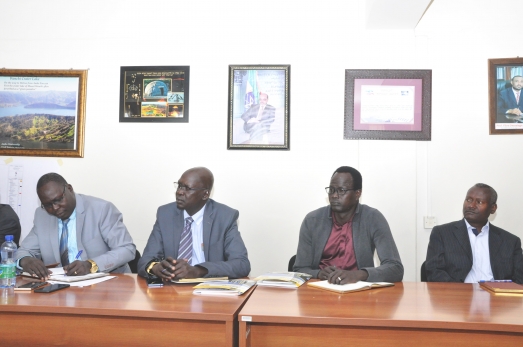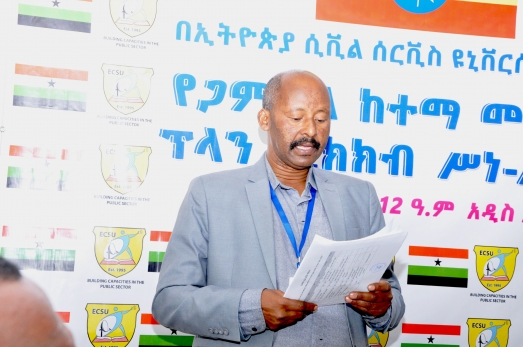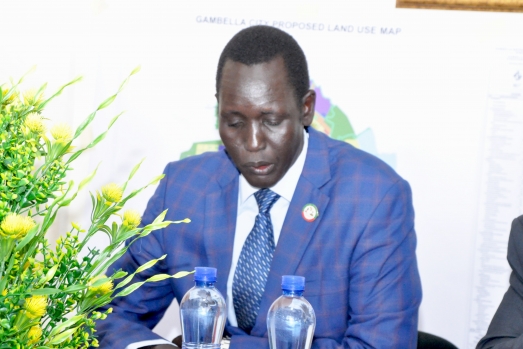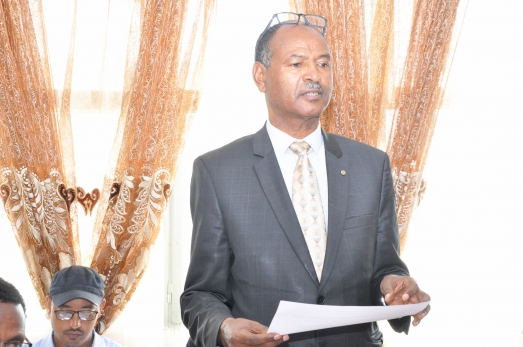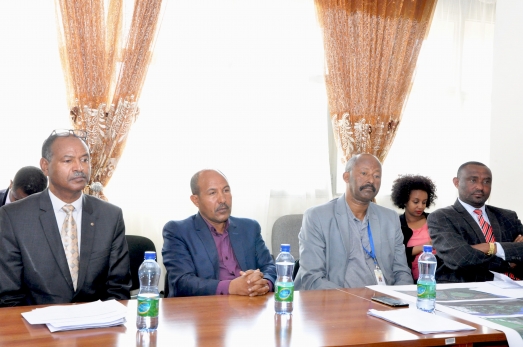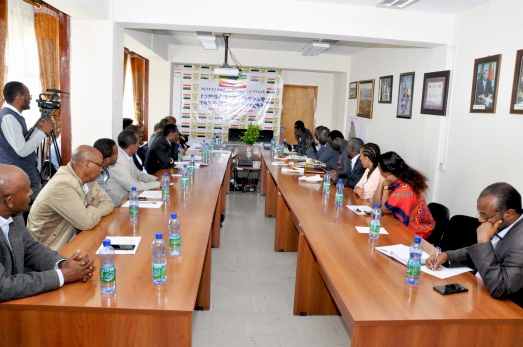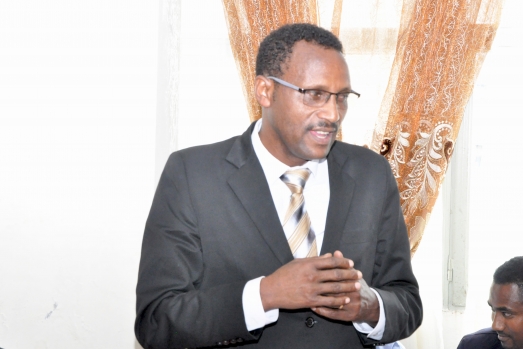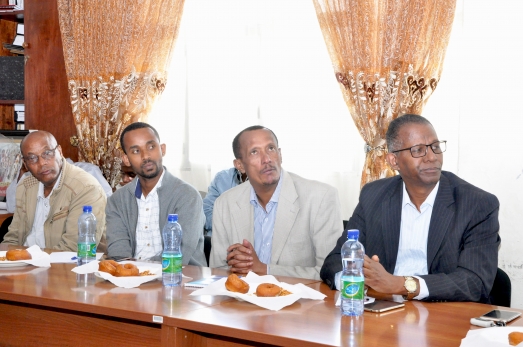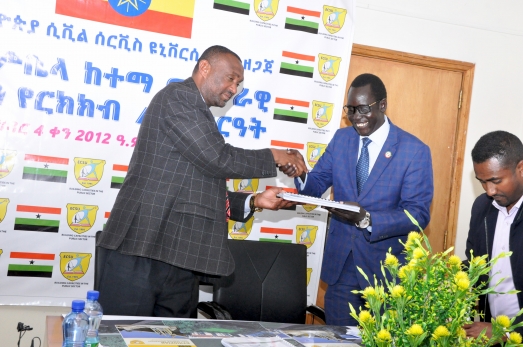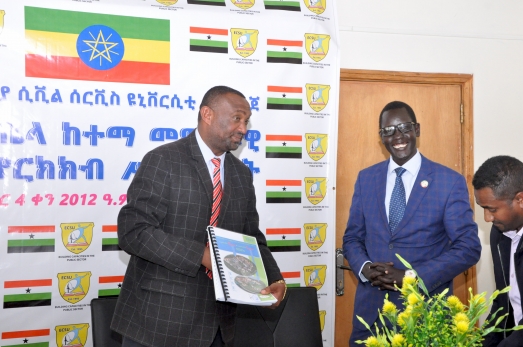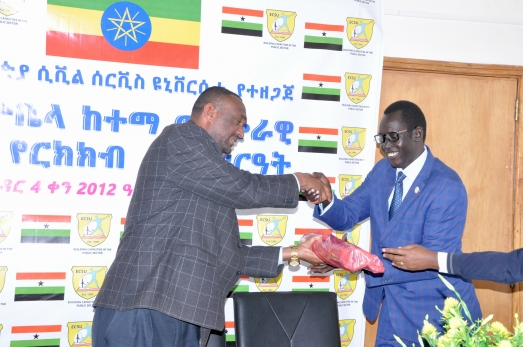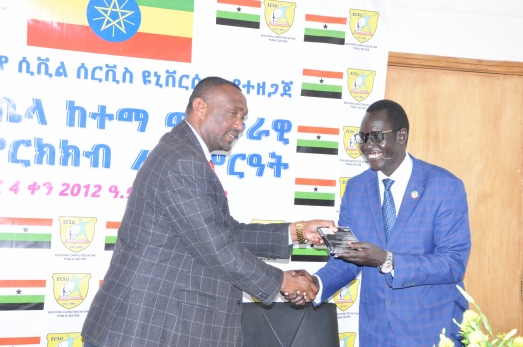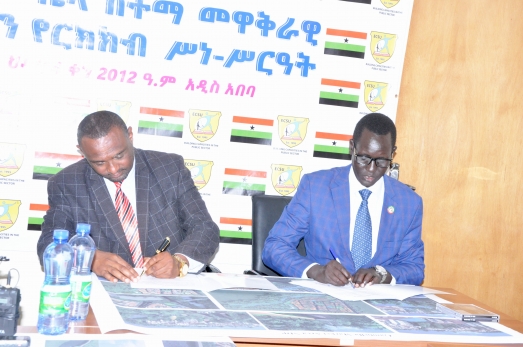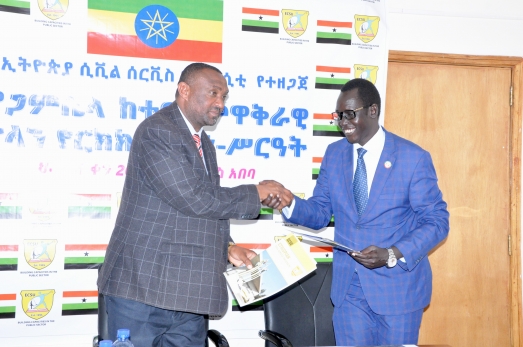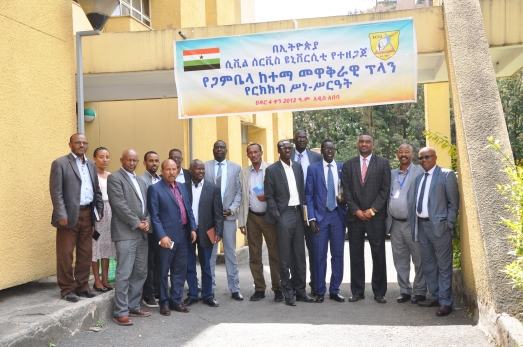 Ethiopian Civil Service University handed over Gambela City master plan, which was prepared by ECSU Center for Urban Management and Transformation Training and Consultancy, to the Gambela City Mayor on November 14, 2019 at ECSU Senate Hall with representatives of Gambela Regional State President and Ministry of Urban Development in attendance.
On the handing over ceremony, Mayor of Gambela City Administration, Ato Dorar Kum thanked ECSU for its earnest effort exerted and its commitment in the master plan preparation. "It is hundred years since Gambela city has been founded. The master plan that had been implemented so far expired a year ago and the preparation of this plan has a great importance for the city administration in administering the city and its land in accordance with the plan. We also believe that this plan makes Gambela modern and attractive city", the mayor noted.
Professor Fikre Dessalegn , ECSU president, on his part thanked the city administration for taking the initiative and giving the project to ECSU with a full trust. He also noted that the Gambela City master plan project holds the highest portion of ECSU big projects in the last three years and has been prepared without any additional budget request. The plan has been prepared by studying the objective realities and taking the results as an input. The preparation process was taken as the best experiences in "The National Urban Forum" held in Adama town and this made ECSU proud of itself, Professor Fikre noted. He also underscored the importance of the needs to implement the master plan and make Gambela beautiful city in the western Ethiopia.
Dr. Waqgari Negari, Vice president for Training and Consultancy, congratulated the team who prepared the master plan, the city administration and ECSU members. In his Explanation of the process he explained that the preparation of the master plan has been made through many challenging situations. By overcoming these situations the plan becomes realistic.  The preparation for the new master plan was designed in line with the national vision of making cities beautiful and suitable for residences. By taking this into consideration the city administration needs to implement it. In this regard ECSU is ready to support the city administration in the implementation of the plan, Dr. Waqgari added.
 It is learned that the preparation of the master plan took about a year to finalize and it will serve for the next ten years.