Community Service Directorate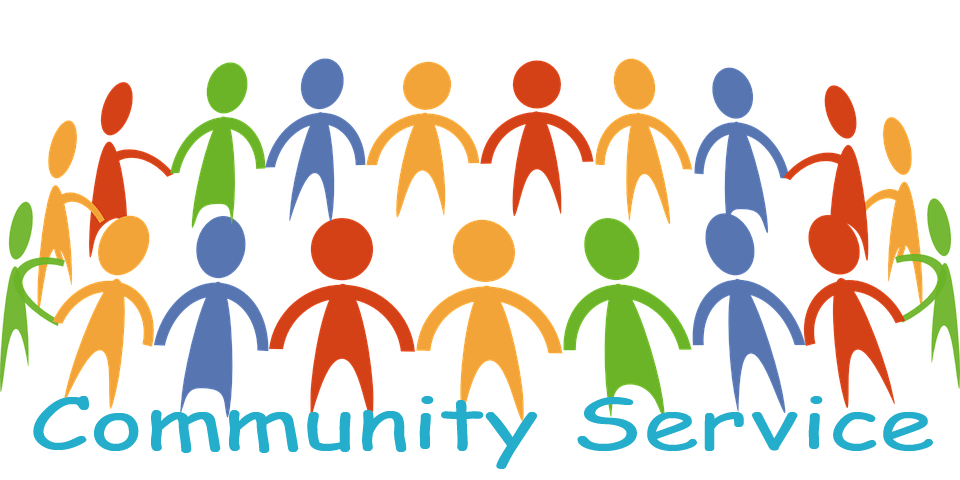 Ethiopian Civil Service University Community Service Directorate
Welcome to Ethiopian Civil Service University Community Services web page!
The Ethiopian Civil Service University was first established as a college in 1995. It was then promoted to university level in 2010 (2003EC). Currently, ECSU is organized into colleges, institute, schools, directorates, centers, and administration sections. These are responsible to and provide community Service for community development.
ECSU has a mission of offering relevant, efficient and quality education and training; conducting demand driven research and rendering efficient, effective and responsive community services.  This shows that community service is one of the core missions of ECSU. As one of a kind university in the country, ECSU considers CS as one of its major missions. The legal provisions of this mandate are clearly stipulated in ECSU senate legislation. By providing attention to the significance of community service, ECSU has established the office of VPRCS, CS directorate, deputy deans for research and CS at college levels besides assignment of CS responsibilities for department, institute and school heads. 
All academic and non-academic staff, students and the target community at large to understand the responsibilities of ECSU in community service engagements in addressing pressing community problems. In addition, to ensure that systematic and fair procedures will be followed in selecting the best community service project ideas that may bring significant positive results for target communities.
On this webpage, you will find information about the services in which the directorate already engaged in. Therefore, you are most welcome through the contact address below if you have questions, concerns or other information regarding community services.
Thank you for visiting our Web Page!
Scope of the Community Service
The scope covers the entire community service activities of the University as per the provisions and mandates stated in ECSU establishment proclamation and the 2017 University Senate Legislation. It applies to all community service activities of the university. All colleges, research centers, academic units and administrative sections are expected to abide by the policy in all of their community service endeavors.
  The scope also covers regions and city administrations; however as a starter the community service will give emphasis to university community and the surrounding community. The scope therefore includes the following:
Providing professional advice to the community who request the service.
Building the capacity of the community that leads to the improvement of technical abilities and values that enable individuals, groups, organizations and societies to enhance their performance and to achieve their development objectives over time.
Establishing partnership and linkages with stakeholders working for community development
Working directly with government bodies, leaders and community groups so as to mobilize the community for various interventions
Supporting community efforts to obtain resource or bring about change in policy and to speak on behalf of the community or its parts.
Providing funding and/or material support to the community (as per the government rules) to facilitate professional CS delivery.
Creating awareness for individuals, public and private entities, professional and civic societies and communities in issues that affect their economic and social lives, and the environment; as well as in other cross-cutting issues that affect their well-being and
Promoting membership and active participation in professional associations and voluntary and charity organizations.
Tips to Offer Community Services
In conducting needs assessment and identifying targets, the university shall use the following criteria:
The community service to be provided for a target community should be consistent with the University's priorities and Community Service thematic areas of the Academic Units/Research Centers,
The extent of the community's existing and potential challenges shall be considered in selecting Community Service provision site;
Readiness and commitment of the community to work with the University should be considered;
Competency in providing the needed community services, the existing situation as well as the expected impact from addressing different needs in the communities should be used to identify a list of outreach areas the university will consider to offer.
Marginalized groups within the community will be given priority;
Cross-cutting issues (gender, HIV/AIDs, disability, environment) shall be given emphasis;
Other criteria as deemed appropriate by the university shall be considered;
Office of the Community Service Director
The Director for Community Services has duties and responsibilities to:
Provide leadership and strategic direction in the areas of knowledge, skills transfer and innovation across the University;
Lead community service projects and work in collaboration with other offices in    identifying, evaluating, and following up;
Establish a system of outreach service management for the University;
Coordinate,  monitor  and  evaluate  the  performance  of  the  various  outreach service units of the university;
Coordinate, facilitate and guide training services to be provided by the academic staff of the University to various communities;
Deliver training services to various stakeholders in the areas of their needs and requests;
Develop policy and guidelines that give clear direction about community services that emanate from ECSU's missions;
Guide  and  support  institutes' community  services committees  in their  efforts  to  facilitate  the  solicitation  and  delivery  of  community  services in the areas of excellence of the department;
Develop guidelines and establishment documents for services such as book center, fitness center, community school, community radio, etc to serve the university as well as surrounding community;
Promote,  support  and  facilitate  institutes'  and  students'  engagements  in  community development  activities  through  different  mechanisms  such  as  practicum,  community development  centered  curriculum  designing  for  training,  leaflets,  bulletins  and  mass media;
Guide  and  facilitate  organization  and  documentation  of  knowledge  and  innovations generated  and  developed  by  each  department  for  dissemination  and application by target communities;
Organize public lectures and academic seminars on current issues and community            concerns
Develop, facilitate and motivate the execution of grand community projects and services
Guide and support ECSU community radio service
Advice the VPRCS in the areas of Community Services
Perform any other related duties as may be required by the VPRCS
            Community Service Projects/Capacity building trainings undertaken recently and in-progress;
Provide design support for the expansion of existing Health center in Yaka sub-city Woreda 11.
Provide technical support to improve the existing ICT facilities in Dj. Wondirad preparatory school Yeka sub-city Woreda 11, and Addis Primary Second Cycle school (wereda 9, Bole sub-city).
Provide technical support to improve the existing libraries in Dj. Wondirad preparatory school Yeka sub-city Woreda 11, and Addis Primary Second Cycle school (wereda 9, Bole sub-city).
Improve the capacity of school based mini-medias of Dj. Wondirad Preparatory School Yeka sub-city Woreda 11, and Addis Primary Second Cycle school (wereda 9, Bole sub-city).
Capacity building training on public policies, change tools i.e. BPR, BSC and Kaizen for public sector employees of Woreda 11 and Woreda 9.
Awareness creation programs on ethics and anti- corruption for public sector employees of the two mentioned Woredas.
Capacity building training for the unemployed youth and females on entrepreneurship and job creation ;
Capacity building training on auditing, accounting, taxation and public procurement procedures for employees from the two mentioned Woredas;
Provide technical support in ICT applications and network expansion in both Woredas.
Provide design support on building and road upgrading projects for both Woredas
Provide technical support on safe disposal of solid waste for both woredas.
Coordinate financial and material support for Mekedonia;
                     List of Staff members of the Office the Community Service Directorate
No.

Name

Sex

Position

 

Remark

1

Tesfaye Teshome (Asst. Prof)

M

Director

 

2

Mihret Kassa

F

FM Radio 100.5 Manager

 

3

Biratu Kebeda

M

Chief Technical Assistant

 

4

Adinewu Desale

M

Senior Technical Assistant

 

5

 Tesfahun G/Giorghis

 

M

Team Leader

 

6

Ermias Asfaw

M

Team Leader

 

7

Esay Berhanu

F

Reporter

 

8

Mezgebu Belay

M

Reporter

 

9

Adane Wubet

M

Reporter

 

10

Yosef Zerihun

M

Reporter

 

11

Tewabe werku

M

Reporter

 

12

Solomon Tefera

M

Reporter

 

13

Fetsum Yeshitila

M

Reporter

 

14

Mulu Damtew

F

Office Assistant