APD gives an orientation on preparation for National Exit Exam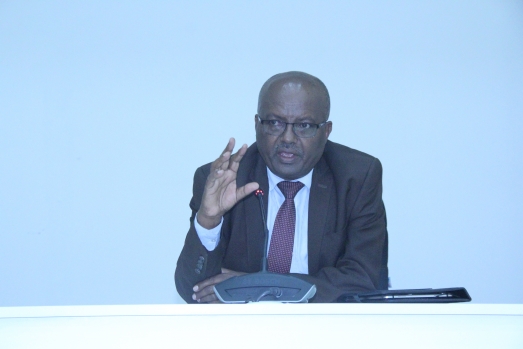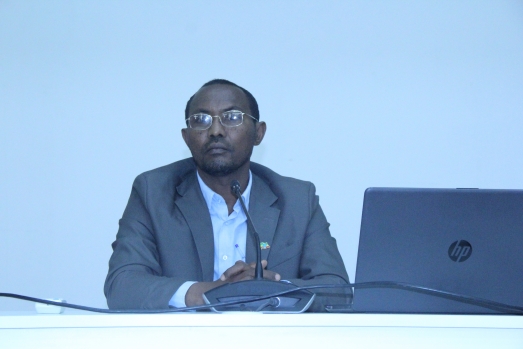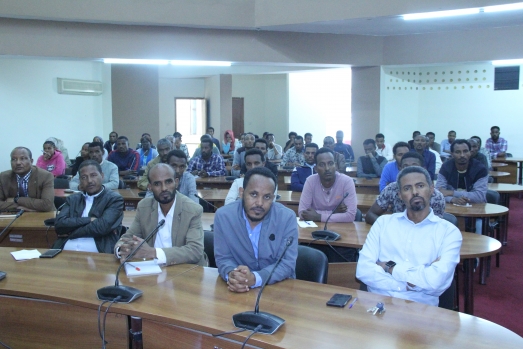 Ethiopian Civil Service University (ECSU) Academic Programs Directorate (APD) gives an orientation program for 2023 prospective graduating students in the undergraduate programs of the University on National Exit Exam preparation on March 15/2023 at Hidasse Hall.
At the opening of the orientation program, Dr. Lemma Gudissa, ECSU Academic Vice President said "this Exit Exam is going to be conducted for the first time at national level all over the higher education institutions. Based on the direction set by Ministry of Education, ECSU has working hard to apply it by cascading up to departmental level. You should have to accept it as a good chance and verify your academic achievements and the knowledge you acquired during your stay at ECSU. In this regard, I believe the process will create graduates who are competent at national and global circumstance"
Dr. Temesgen Birega, Academic Programs Directorate Director, also gave a detailed explanation of how the national exit exam will be conducted, its goal, and other related issues to the students.
The Exit exam will be prepared by the Ethiopian Ministry of Education (FDEME) for all Undergraduates students all over the country and aims to evaluate whether the students achieve the Graduate Profile well. The evaluation will be ranked from 100% and the students who score 50% and above automatically pass the exit exam.