AVP & CUDE Organize Public Lecture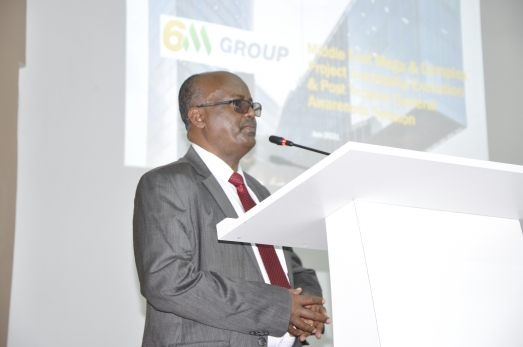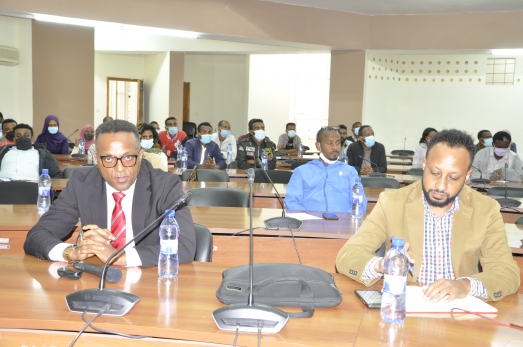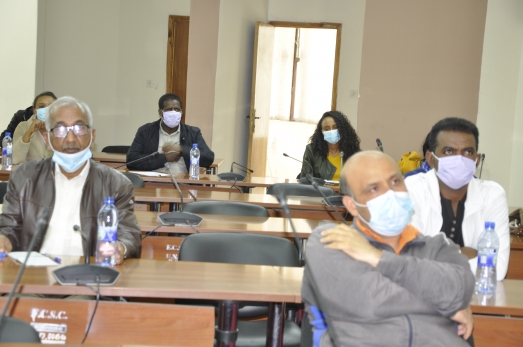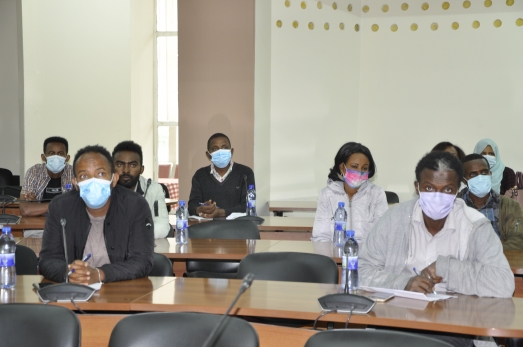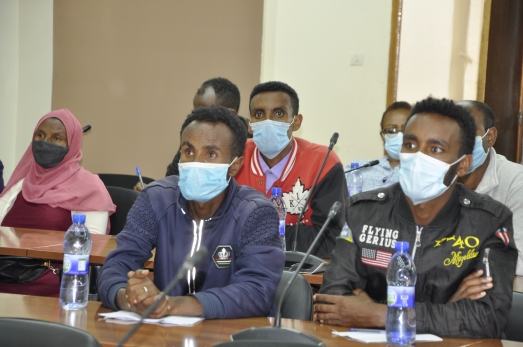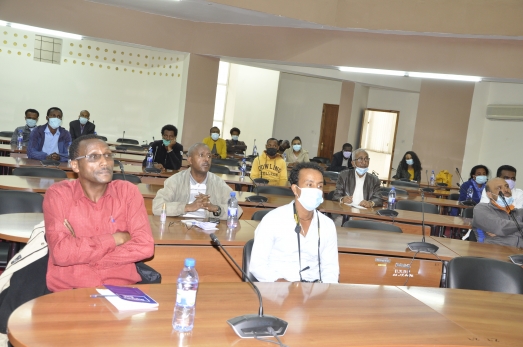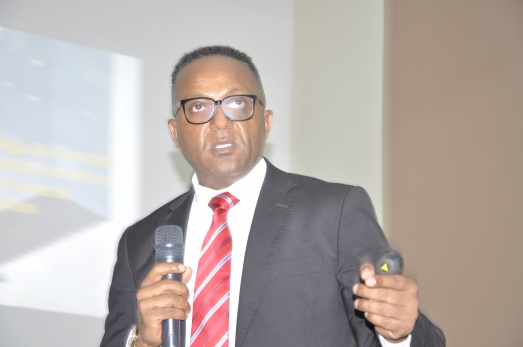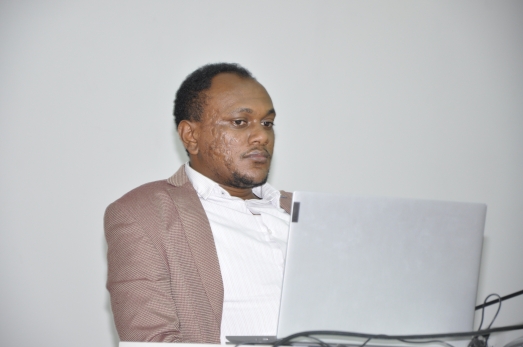 Ethiopian Civil Service University, Academic Vice President (AVP) in collaboration with Collage of Urban Development and Engineering (CUDE) organized half day public lecture on June 15, 2021 at Hidasie Hall. The public lecture is held under a theme of "Middle East Mega and Complex Projects Successful Execution and General Awareness Session on Post Tension Technology"; ECSU instructors, students and professionals from different institutions attended the program.
In his opening speech, Dr. Lemma Gudissa, ECSU Academic Vice President, welcomed the speaker of the Public Lecture and his team member. Post Tension Technology is a new technology, In this regard, it is very important if the speaker shares his experiences with our students and faculty members in order to be more benefited from this new technology, he noted. He also thanked Engineer Alemayehu for accepting the invitation and willingness to share his experiences and CUDE for facilitating the program.   
Speaker on the program, Engineer Alemayehu Afework (PhD candidate) ,6M Group CEO;  and his team  explained the basic elements that need to be considered in the current modern era in construction area by referring to his accumulated experience  in the middle east countries,  as a project manager and different positions, especially  in Dubai city. According to him, it is possible to make miracle in our country if things are done by coordinating our human capital and resources. We Ethiopians have everything. The only thing that we require is building up a belief in ourselves and our capacity; and if we do not change the way we think, change will not ever come.
He also indicated that the significance of the implementation of Post- tension technology in our country.  This technology is a best and preferable technology than the conventional structure and it has great benefits in terms of money, time, environment etc.
Successful project execution also needs a properly planned strategy that integrate a coordinated design management, procurement management, logistic plan, site layout and establishment, project execution plan sequence and methodology,  commercial management risk management and the like.