ECSU and CEPU Organized the 16th National Conference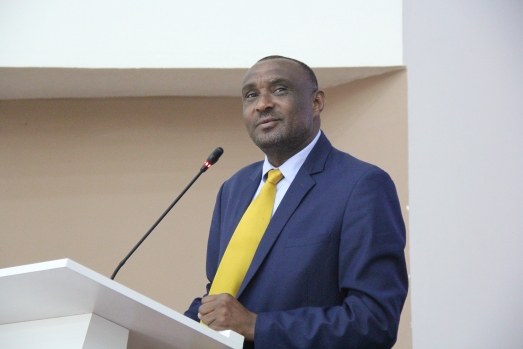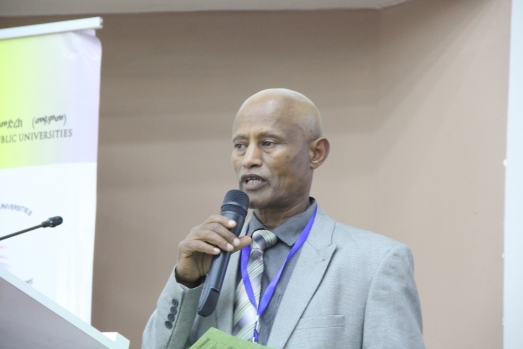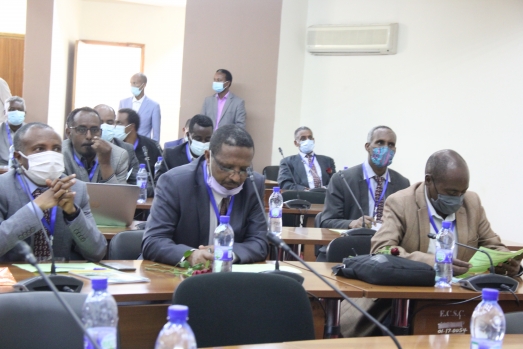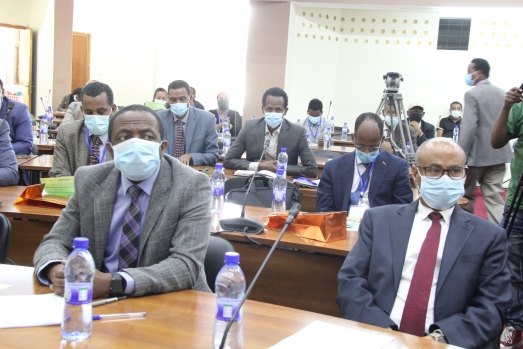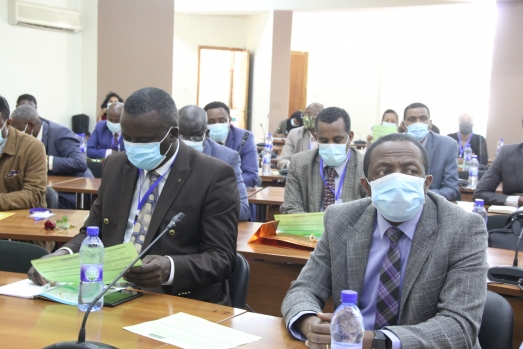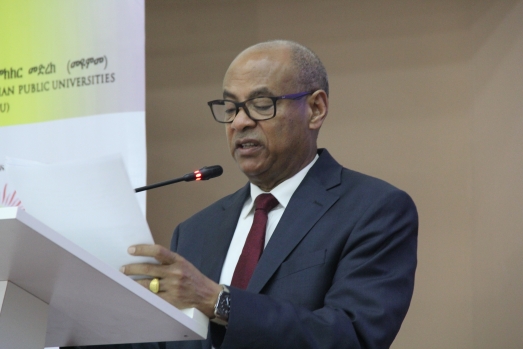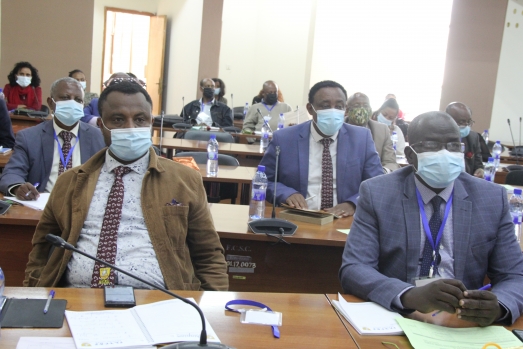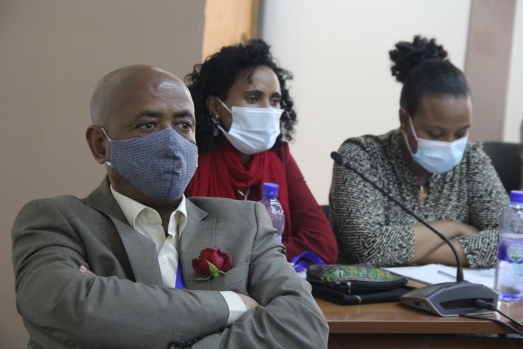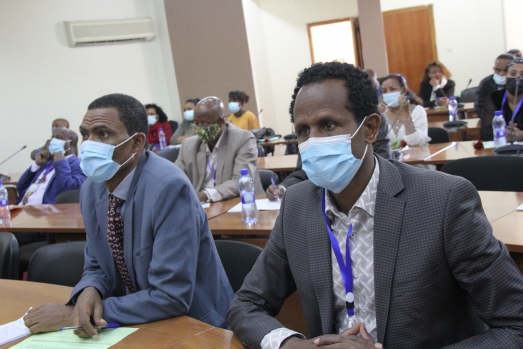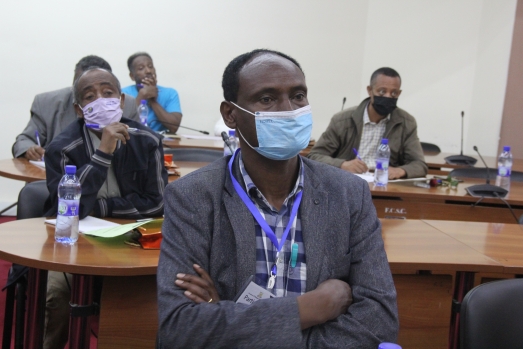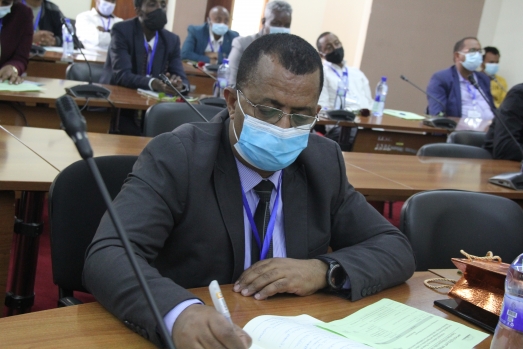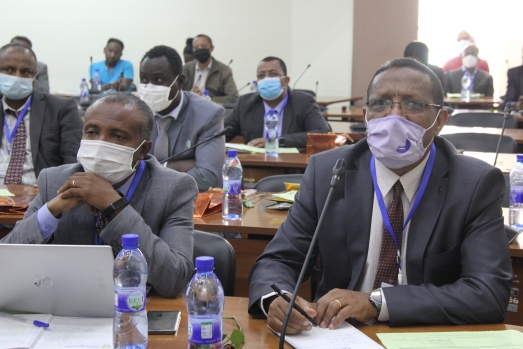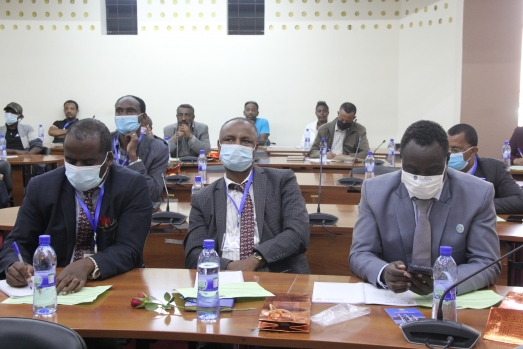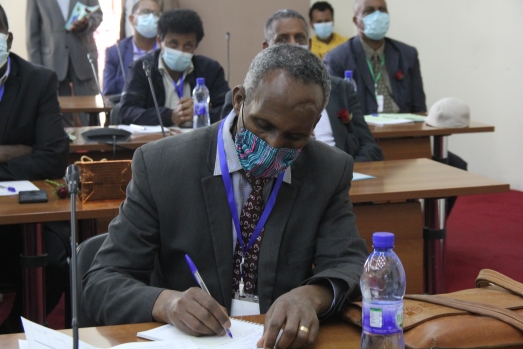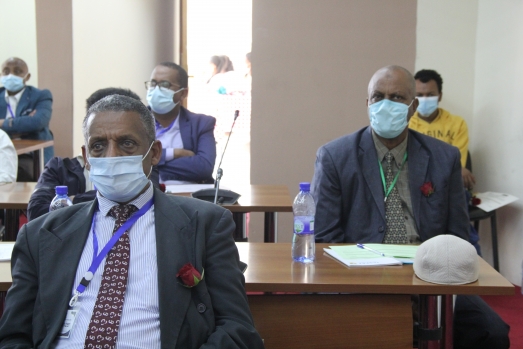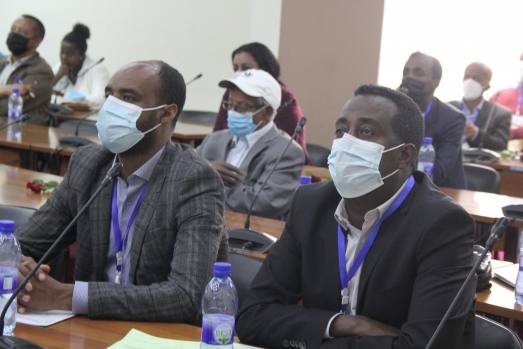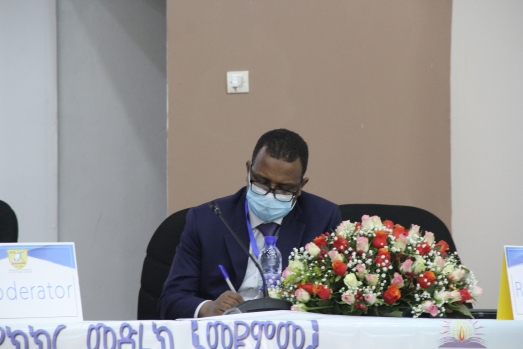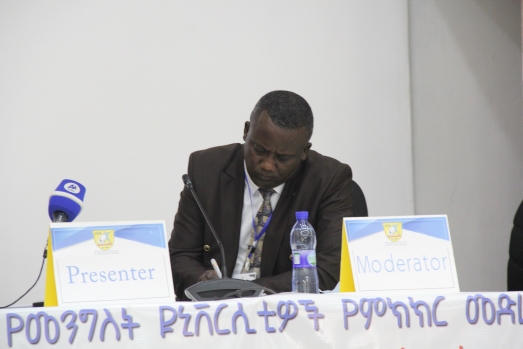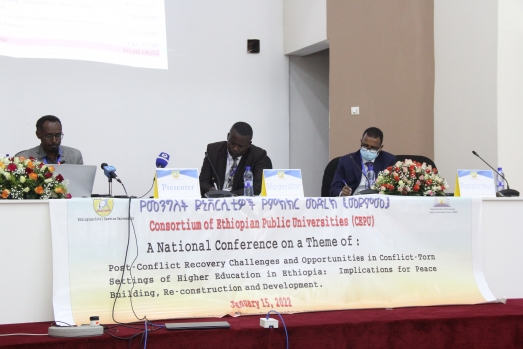 Ethiopian Civil Service University in collaboration with The Consortium of Ethiopian Public University organized   the 16th National Conference on   January 15, 2022 at Hidasse Hall ECSU Campus.  The National Conference was held on a Theme of "Post-Conflict Recovery Challenges and Opportunities in Conflict-Torn Settings of Higher Education in Ethiopia:  Implications for Peace building, Re-construction and Development"  and high level officials from Ministry of Education, Public and Private University presidents , CEPU board members and representatives of NGOs working on education participated.
In his opening Speech H.E Dr. Samuel Kifle , State Minister of Ministry of Education, noted more than 4,000 educational institutions had been damaged as a result of  the conflict broke out  in the northern part of the county. Of these, one thousand ninety are completely destroyed. In the Amhara region, three universities were destroyed and the total lose in these three universities alone is estimated about 19 billion birr. Building these institutions should not be perceived as the duty of one party or government and it needs the full participation of all stakeholders and institutions, Dr. Samuel added. He also expressed his hope that the participants of the conference discusses and point out the possible scientific ways for overcoming the problems that the country is facing at the present.
Prof. Fikre Dessalegn, Ethiopian Civil Service University President, in his welcoming speech
expressed his pleasure by the name of the university's community being invited to co-host this consortium with CEPU. He said that ECSU  in its  27-years journey  has made significant progresses in the civil service sector by focusing on more than two million civil servants in the sector by building its capacity through education and providing training since its inception. In connection to these ECSU has made significant strides at both the federal and regional levels Prof. Fikre noted.
Prof. Tassew Woldehanna President of CEPU and AAU  in his welcoming address noted that the conflict in the northern part of the country has caused severe damage to education sector and higher education institutions in Afar and Amhara regions . The damage in three universities located in the Amhara regional state is serious and needs a great support and efforts from all of us to get them back to their previous status Prof. Tassew added. He also thanked ECSU for the successful organization of the Conference.
On the conference, papers were presents by different scholars that indicate the damages of Woldiya, Wollo and Mekdela Amba Univerities and partiacipants discussed on issues concerned how these universities can be supported in collaboration with the clusters formed by Ministry of Education.
CEPU advocates quality education, community engagement and works on issues of national importance through inter- public university strategic alliance, collaboration and networking in Ethiopia.