ECSU and EPUC sign MoU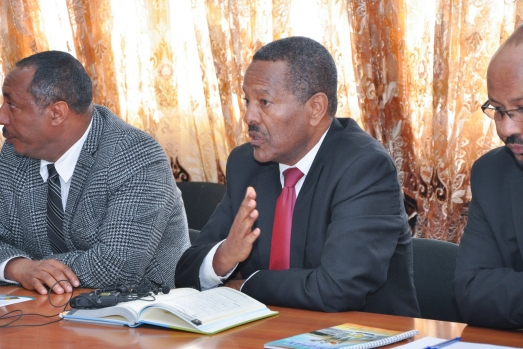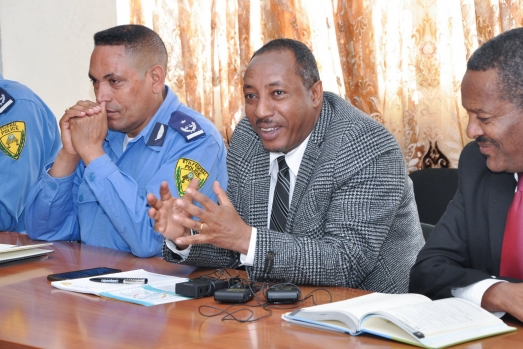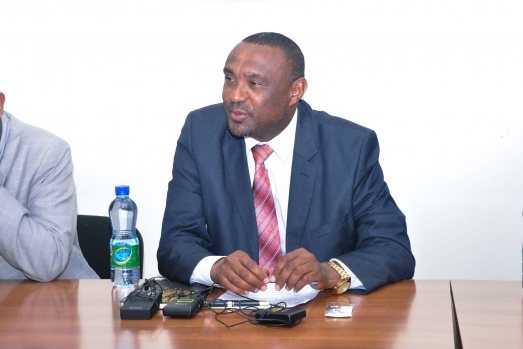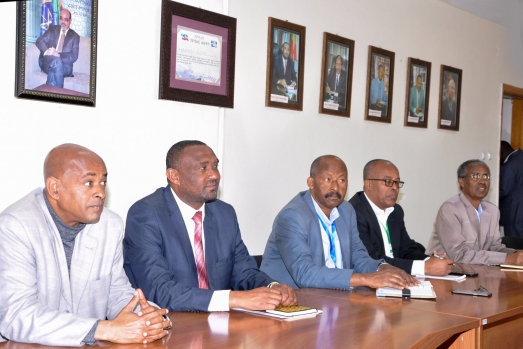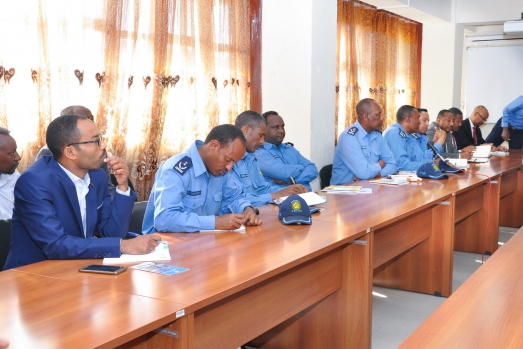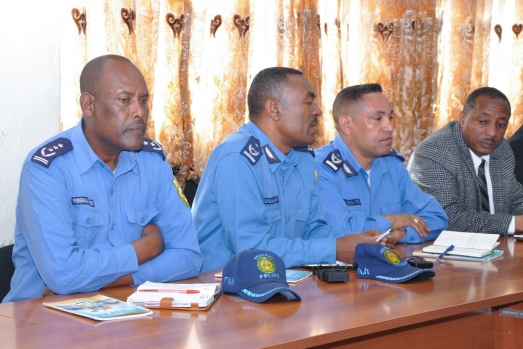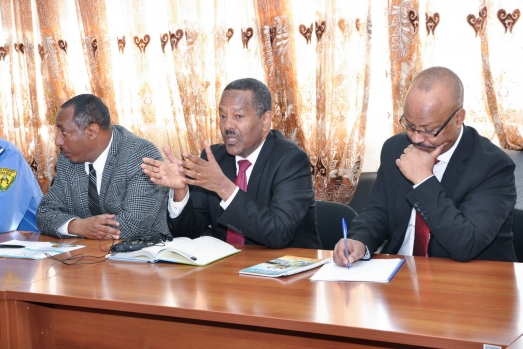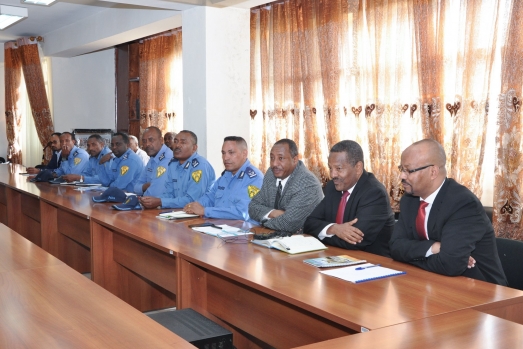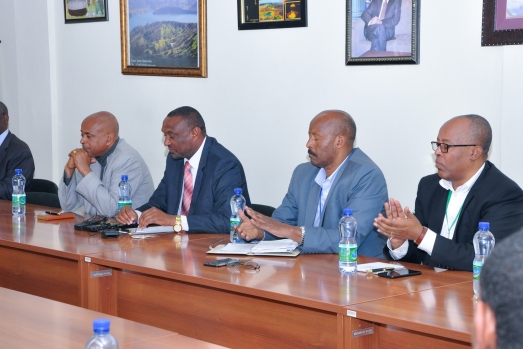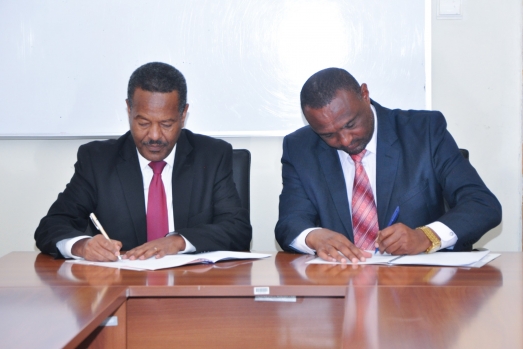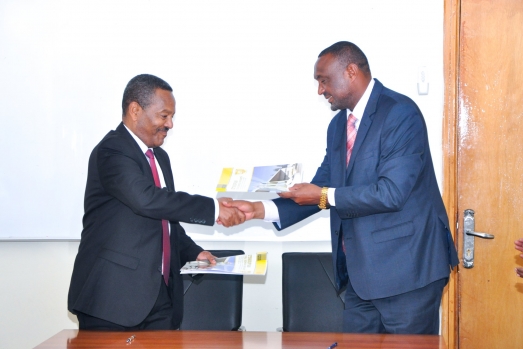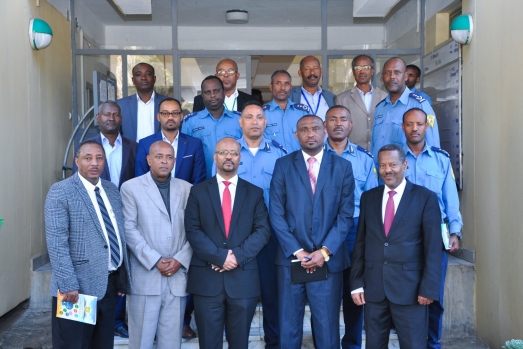 Ethiopian Civil Service University (ECSU) and Ethiopian Police University College (EPUC) signed Memorandum of Understanding on October 22, 2019 at ECSU Senate Hall. The agreement was signed by EPUC president, Deputy Commissioner General Mesfin Abebe and President of Ethiopian Civil Service University, Professor Fikre Dessalegn.
In the signing ceremony, the Ethiopian Federal Police Commission Commissioner General Endashaw Tassew expressed his pleasure and explained the importance of the agreement in helping to empower the national police force. "By considering both domestic and international situations and the need of our society, it is important to work our level of best. The agreement helps in strengthening our relationships and enables us to coup up the challenges we are facing in the future. In this regard, we hope ECSU will exert its unreserved efforts in all aspects", Commissioner General Endashaw noted. He also invited the ECSU top management to visit the Ethiopian Police University College.
ECSU president ,Professor Fikre Dessalegn, said that ECSU and EPUC has been working together since 2006 E.C and more than one hundred members of army are currently attending their education in our university. Taking in to account the existing relationship and cooperation between the two institutions, this document legalized our relationship in strengthening the existing mutual cooperation to achieve the national goal of strengthening peace, security and stability which in turn creates conducive environment for the broad national development, Professor Fikre underscored.
EPUC President ,Deputy Commander General Mesfin Abebe, on his part said the EPUC is working to enhance its capacity in education ,training and research. He also expressed his hope that the agreement contributes a lot in achieving the goal of the two sisterly institutions in particular and the nation in general.
According to the document, the MOU is signed to create the modalities for operational relationship and cooperation between ECSU and EPUC to enhance the capacities of the national police force. Based on this agreement the two institutes work together to facilitate effective and efficient utilization of resources by synergizing their resources towards the development of human capital and materialize the vision, mission, and objectives of EPUC and thereby the Ethiopian Federal Police Commission through provision of long and short term training, education and research.