ECSU and JLRTI Sign MoU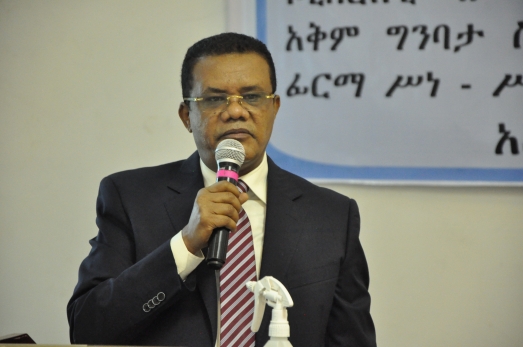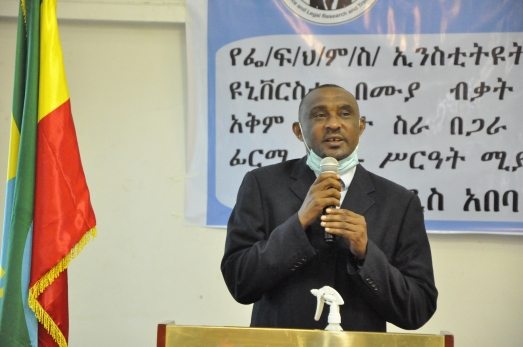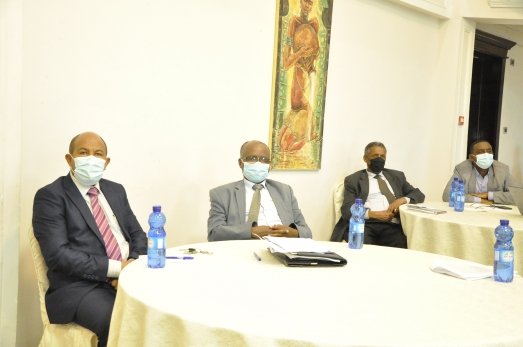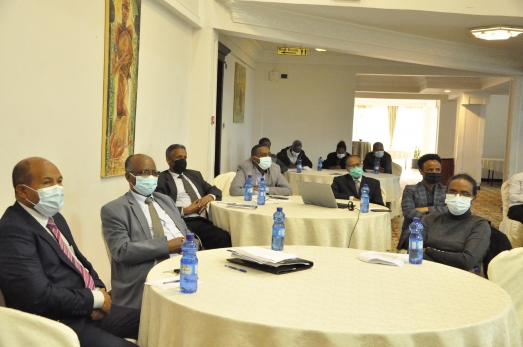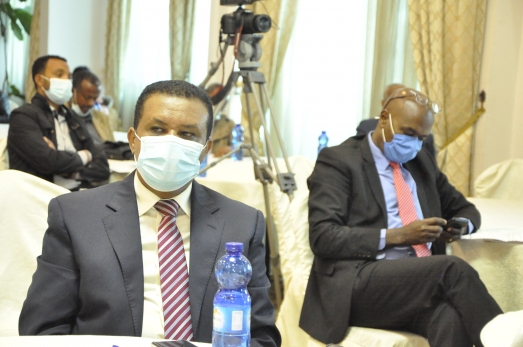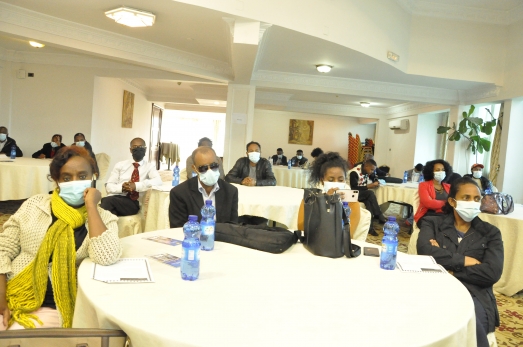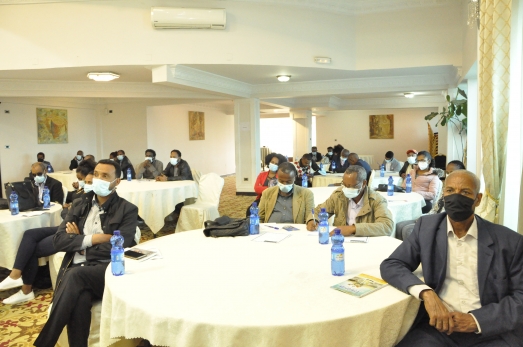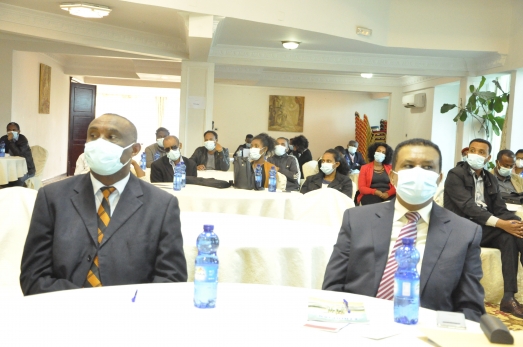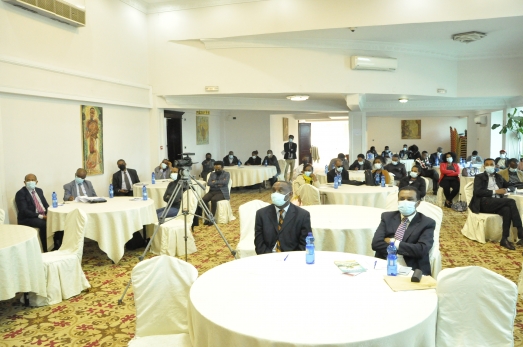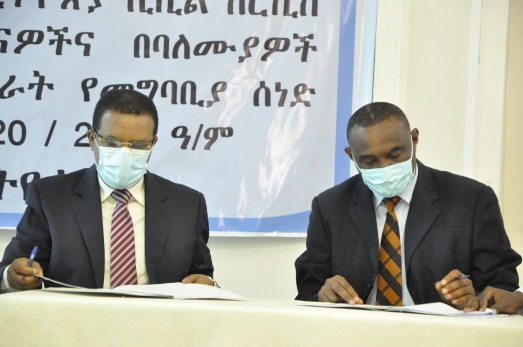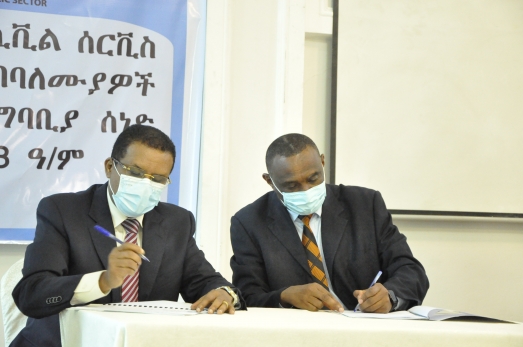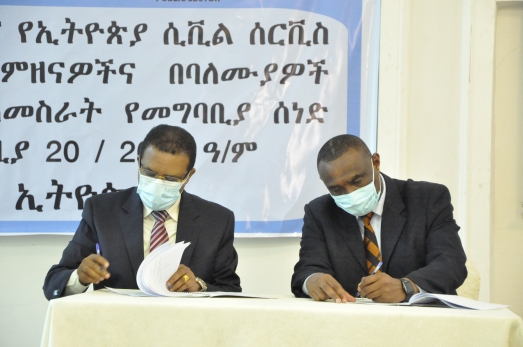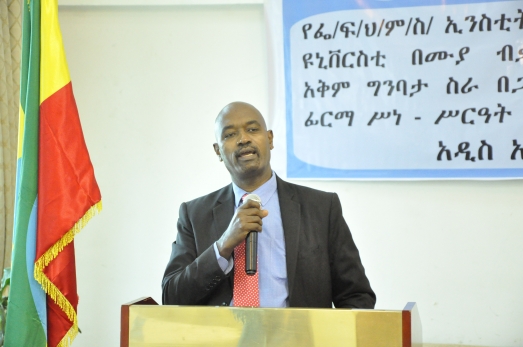 Ethiopian Civil Service University and the Federal Justice and Legal Research and Training Institute signed  MoU to develop and further strengthen the existing cooperation between the two institutions on April 28, 2021 at Nexus Hotel.
In his opening Remarks, Ambassador Degefe Bula ,Director for the Federal Justice and Legal Research and Training Institute, said the institute is established by proclamation number 1070/2010 to assist legal and justice department in the country. It is working to build the capacity of the justice department by assessing the existing situation on the ground and providing the necessary support to improve the justice system. In addition, the institution is also supporting law schools in various ways by assisting them in their endeavor to produce competent professionals, Ambassador Degefe said. He also thanked all individuals devoted their time and efforts to organize and prepare the MoU and requested the two parties to play their roles to put the agreement into action.
Professor Fikre Dessalegn, Ethiopian Civil Service University president, on his part, thanked the JLRTI for their interest in working with ECSU and noted that ECSU School of Law and Federalism(SLF) has contributed immensely to the improvement of the justice system by producing well-known and prestigious law professionals. He also noted that the presence of experienced and competent professionals in School of Law and Federalism in ECSU who are working effectively in the training and research areas. This huge professional capacity is believed to bring remarkable achievements by changing this MoU into practical action, Professor Fikre added.
On the MoU signing ceremony Dr. Tesfaye Abate, Dean of College of Leadership and Governance, briefed the participants about the topics covered in the MoU. According to him, the main objectives of this memorandum of Understanding (MoU) are to: Synergize the activities of the Ethiopian Justice and Legal Research and Training Institute (JLRTI) and, the Ethiopian Civil service University, the School of Law and Federalism; and Provide framework for Cooperation and lay responsibilities between the two institutions in various areas. He also indicated that the two parties will cooperate in Conducting Researches, Working on Justice Reform at the national level, providing trainings for legal professionals, working on capacity building and employment of professionals and other issues stated in the MoU.