ECSU Certifies HDP Trainees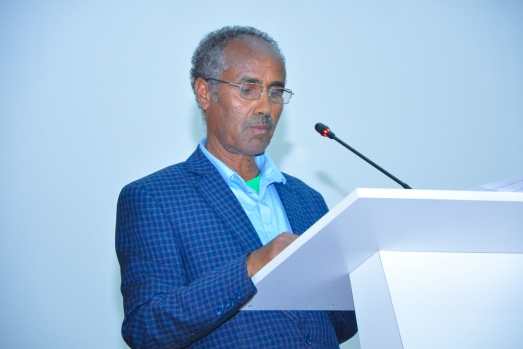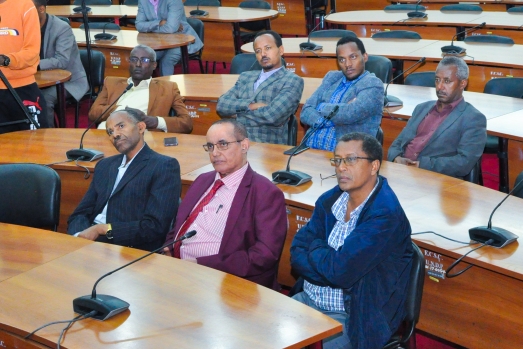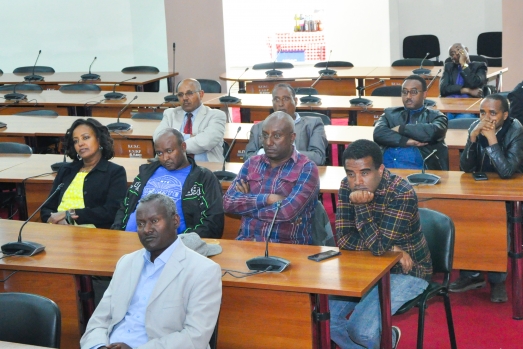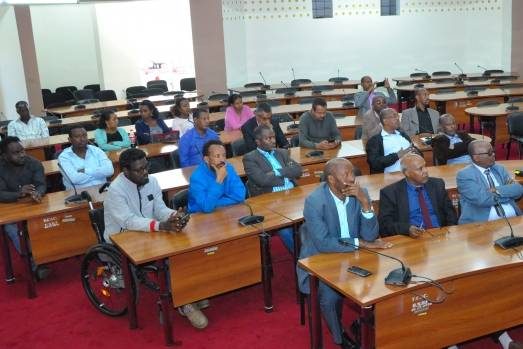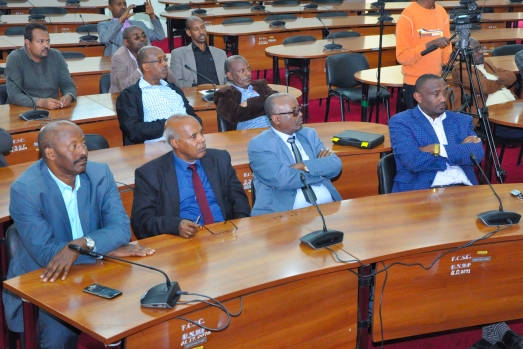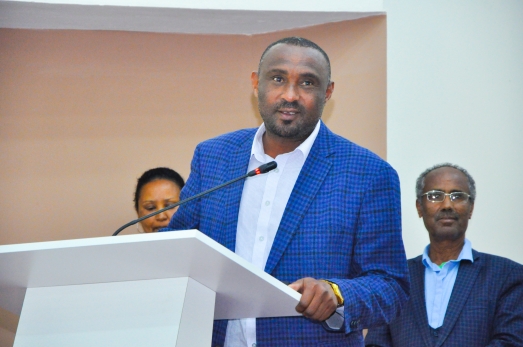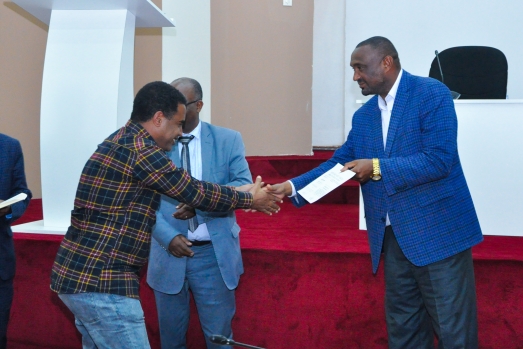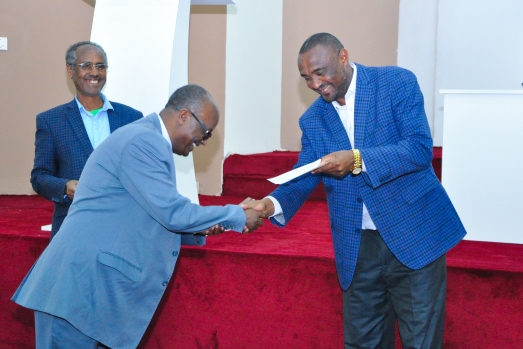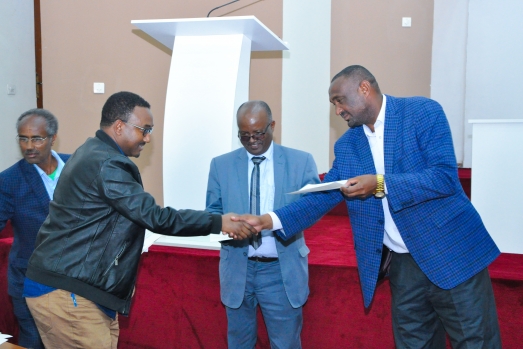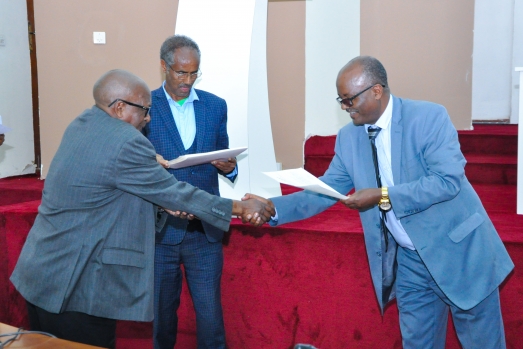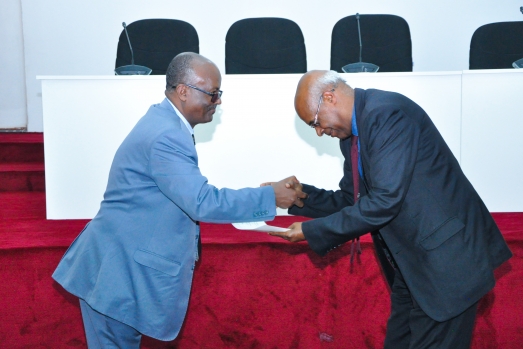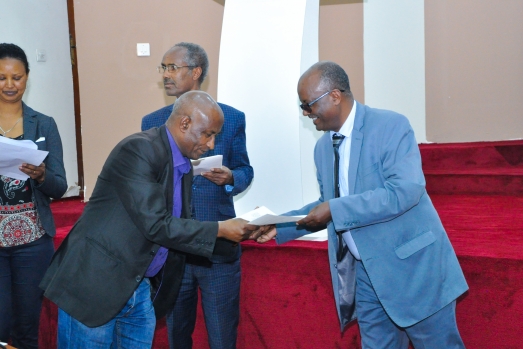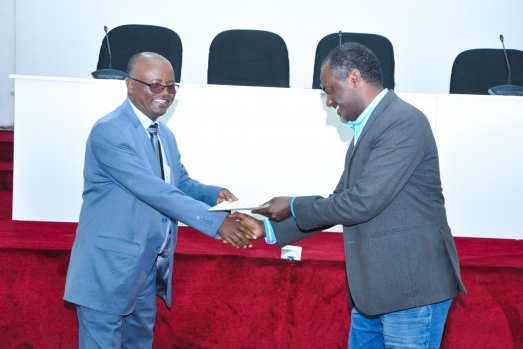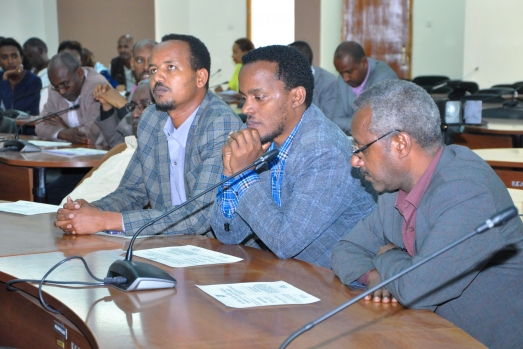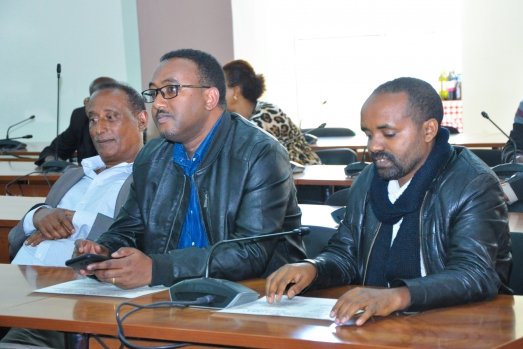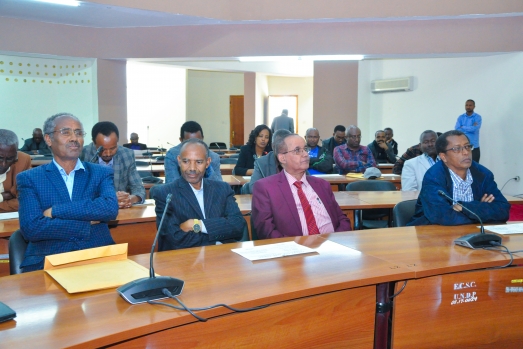 Ethiopian Civil Service University trained and certified 108 academic staff members who have completed the training on Higher Diploma Program (HDP) on December 19, 2019 at Hidasse Hall. The training program was organized by ECSU Academic Programs Directorate.
Professor Fikre Dessalegn, Ethiopian Civil Service University President, on the program congratulated the trainees for their successful completion of the training. In the nation, being certified by HDP is mandatory for Higher Educational Institutions and it can be taken as a professional license ; every professionals needs to pass through this program. It also aimed to maintain quality education in the nation. In order to maintain quality in the university, it is important to have the necessary facilities and professional teachers in addition to student centered approach and output quality assurance.These can only be done when there are competent teachers who have a deep knowledge in their professional area, able to apply teaching methodology, respect their students and colleagues, eager to learn continuously and respect professional ethics. It is believed that, this training program had given the opportunities for the trainees to acquire the aforementioned basic issues and enable them to implement in their professional lives, Professor Fikre added.
Dr. Mihreteab Gebresilassie, Director for Academic Programs Directorate , on his part said that HDP has a primary objective of developing the knowledge and skills of teachers through licensing program and works on producing a reflective teacher who updates himself/herself every time. In line with this, ECSU launched Higher Diploma Program in 2009E.C in order to achieve its mission and deliver quality education to students. In three rounds training programs, the university trained a total of 108 teachers and able to certify them with HDP.
According to Dr. Mihreteab, the training was given for 357 hours ( 63 hours face to face training and 293 hours project works, action researches, home take assignments, observation and professional interviews). During the program the trainees had taken five different courses that will have a great contribution for the quality education and improve the teaching learning process.