ECSU Community Celebrates Ginbot 20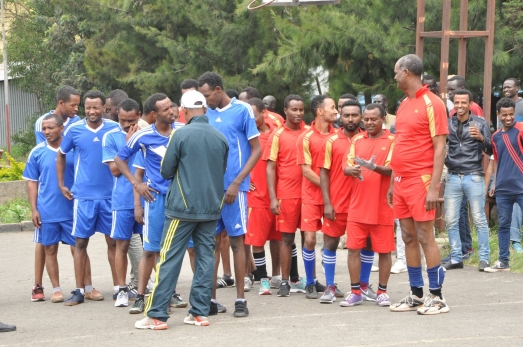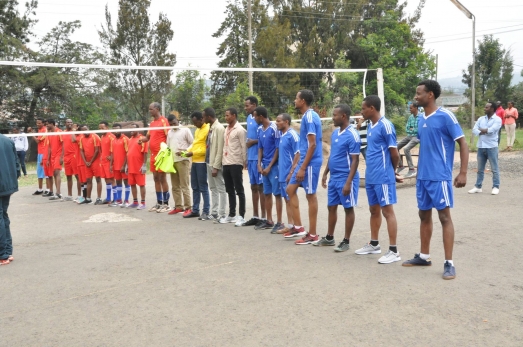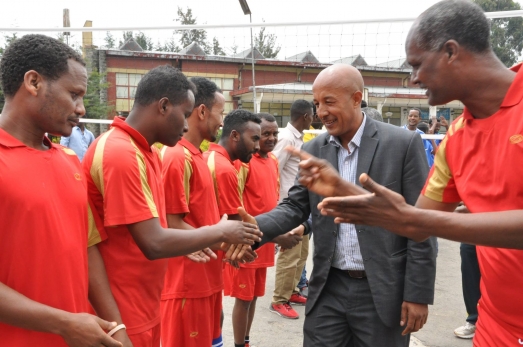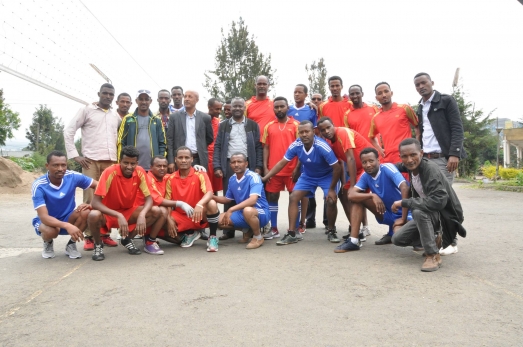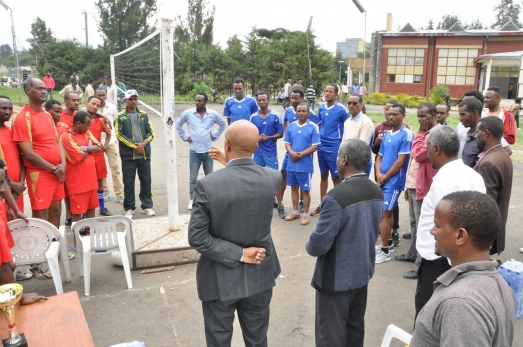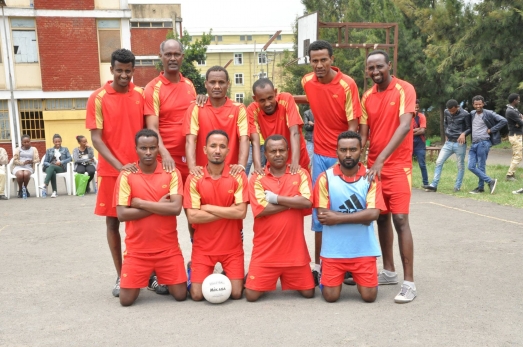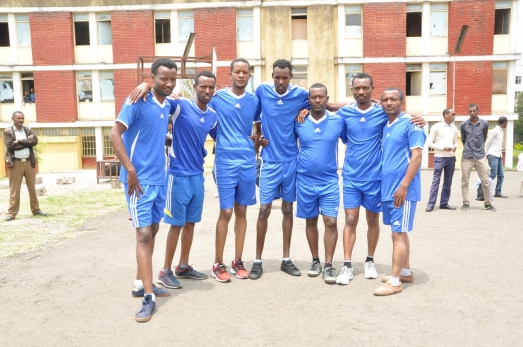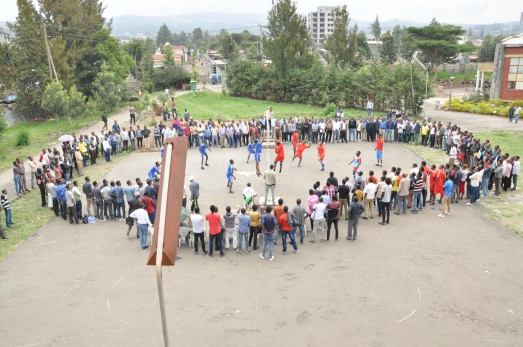 Ethiopian Civil Service University community celebrated the 27th annual anniversary of Ginbot 20 on May 24, 2018 at ECSU main campus. The day was mainly celebrated by sport festivals conducted by students in different round.
On the closing program of the sport festival Ato Ababu Defere, Director for Students Service Directorate, welcomed the participants of the festival. He also recalled that the Ethiopian people were denied of their fundamental rights during the previous regimes. They also suffer from the lack of security and certainty of their future. Ginbot 20 ended all these sufferings and brought a new hope and brighter day for the country and its people, Ato Ababu added.
On the final volleyball match held between the ECSU Kotebe campus team and the main campus team, the Kotebe campus team has beaten the main campus team and won the cup. Ato Ababu Defere handed the cup over to the winner team.
The 27th anniversary of Ginbot 20 celebrated at national level with a theme of "Brightened by our constitution our multi-nationalism for our renaissance" on May 28, 2018.