ECSU Council Evaluates the Six Months Work Plan Performance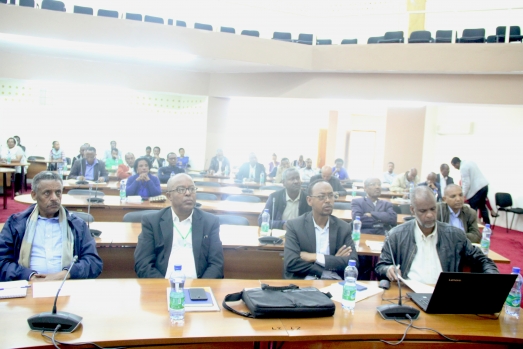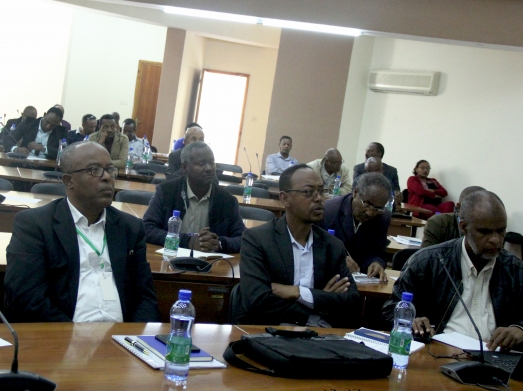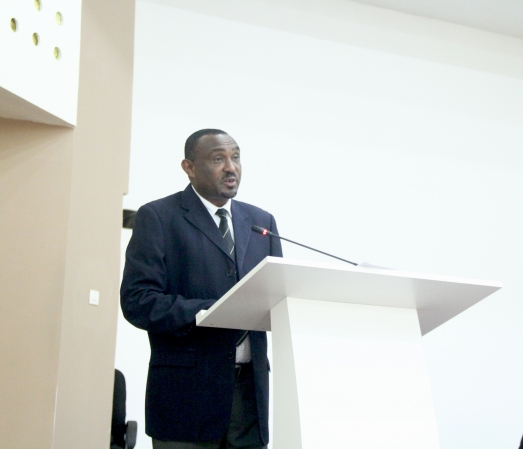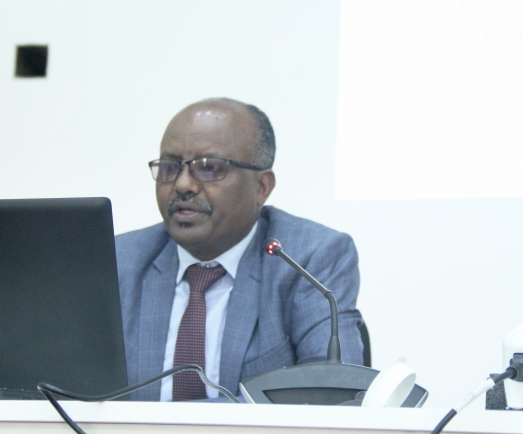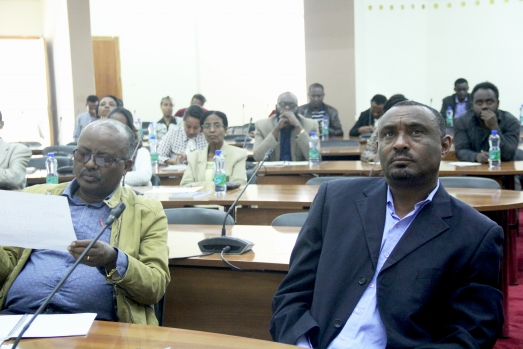 Ethiopian Civil Service University Council held six months work plan performance evaluation from 2 to 3 January 2020 at Hidasse Hall. The Top Management, Directors of Colleges, Academic and Administrative Support Team Leaders have participated on the evaluation.
On the opening of the evaluation program Professor Fikre Dessalegn, Ethiopian Civil Service University president, welcomed the council members for the regular evaluation meeting and noted that the year 2012E.C is the concluding year of the five years strategic plan of the university. By taking this into consideration, ECSU has planned to accomplish major activities that pave the way for better performance of the university in the future.  The plan puts great  emphasis on  activities  such as reforming the structure of the university, delivering quality education and trainings, identifying the problems in public institutions and conducting problem solving researches, disseminating research outcomes, working for human resource development and expansion of infrastructures of the university, Professor Fikre added.  He also said that, in this six months evaluation program, the council is expected to evaluate the overall six months work performance of each wing based on their plans and discusses and approves the draft establishment regulation of the university and the new structural reform. He finally requested the Council members to participate actively on the evaluation process.
During  the two days evaluation, Academic wing, Administrative wing, Research and Community Service, Training and Consultancy wing and President's Office Directorates presented the  six month performance report of  their respective wings, Centers and offices  performance reports and the council members raised different questions and held extensive discussion on the reports presented.  With regard to the academic wing, the house raised lack of integrated working conditions in the continuing education programs and lack of uniformity in the internship programs across all colleges and departments. It also noted the need to work on the student teacher ratio to the standard. Concerning the Training and Consultancy Division the house evaluated the training division is working in a good condition while the consultancy work is lagging behind ,and on the Research and Community Service wing the house noticed the gap in producing research works as higher institution and publication and dissemination of researches outcomes conducted the previous year.
The house also discussed on the draft regulation of the establishment of the university and approved the draft structural reform that replaces the currently working structure of the university.