ECSU Holds the Fourth National Conference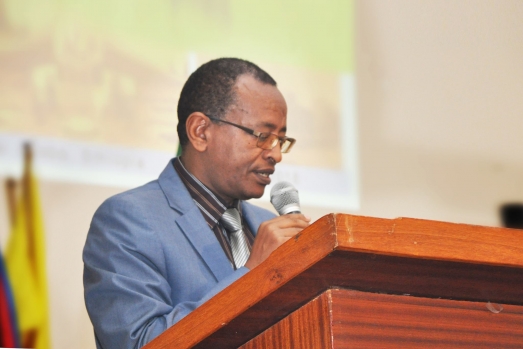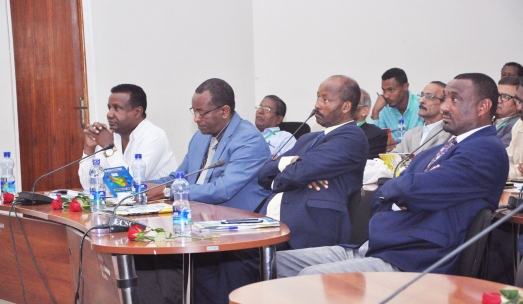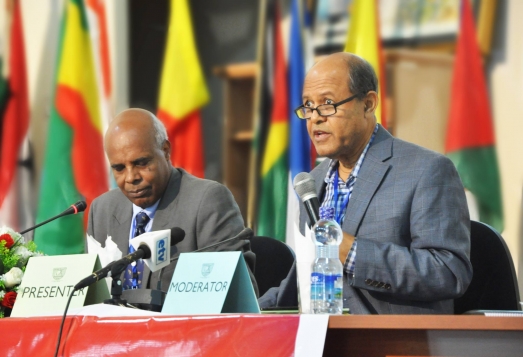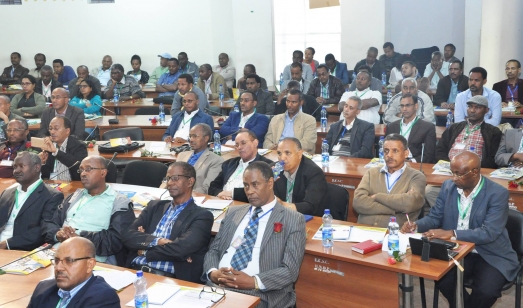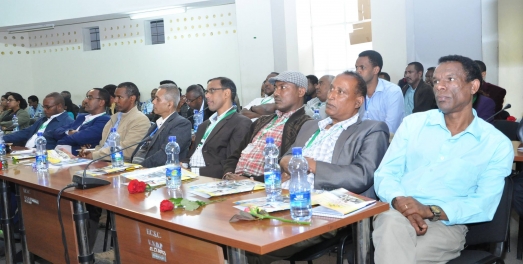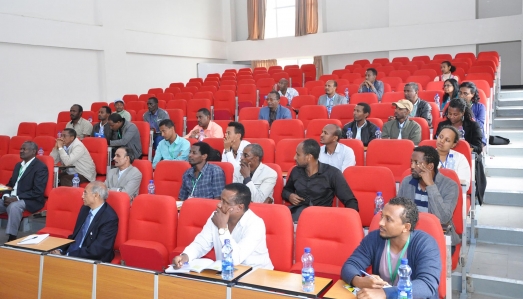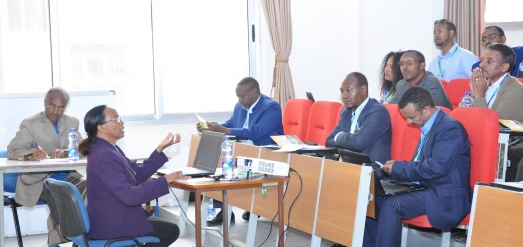 Ethiopian Civil Service University Research and Publication Coordination Office organized the Fourth National Conference on Public Sector Transformation and Development from May 22 to 23, 2018 at Hidasse Hall. On the conference ESCU scholars, Researchers and invited guests of Federal Ministries, Regional States and City Administrations participated.
In his opening speech Professor Fikre Dessalegn, Ethiopian Civil Service University President, noted that ECSU is the sole public Higher Education Institution in the country entrusted with the unique mission of building the capacity of public sector and its contribution to the human capital development in its specialized education program, short term training and consultancy. He also noted that ECSU, by its Research and Community Service Wing, is undertaking problem solving researches that are focused towards policy intervention in various public sector reform initiatives and development agendas of the country.
By the two centers, center for Research in Public Service Reform and Center for Research in Ethics and Integrity, one hundred twenty two research topics have been researched in the past four years and efforts were also made to disseminate 55 selected researches out puts through publications as conference proceedings and journal articles. "We are currently executing about six bigger research projects funded with 27 million birr budget by Federal Ministries and Addis Ababa City Administration in addition to the budget allocated from government treasure," Professor Fikre added. Calling up on all the stakeholders to work together with ECSU and engaging in its effort to realize its mission, he requested the participants to actively participate in the conference.
Dr. Birhanu Belayneh Vice President for Research and Community Service, on his part said research is one of the key mandates of ECSU. Based on this a number of researches and community services have been conducted in ECSU, Dr. Birhanu added. "We have organized four conferences, including this conference. Through our previous discussions, we were able to reach at a great understanding that human capital development is an important factor for socio-economic growth of the country. As university, we obtained several thoughts that improve our research endeavor, academic programs and related activities. This conference aims to show the gaps, challenges, and achievements in public institutions with regard to the policy implementations." Dr. Birhanu said. He also thanked the organizers of the conference and requested the participants to actively participate and forward their comments and suggestions freely.
On the conference thirty two research papers carried out by ECSU staff members and other higher education and training institutions were presented and the participants discussed on them. Finally Dr. Birhanu Belayneh awarded certificate of participation for the presenters on the conference.