Ethiopian Civil Service University Celebrates 5th Community Service Day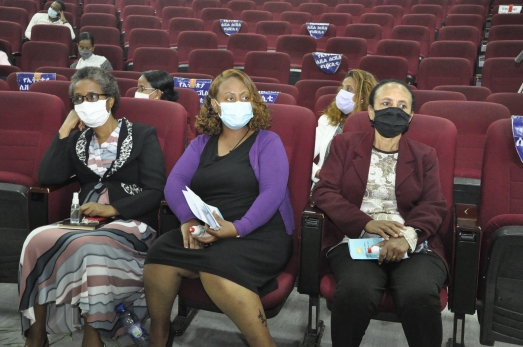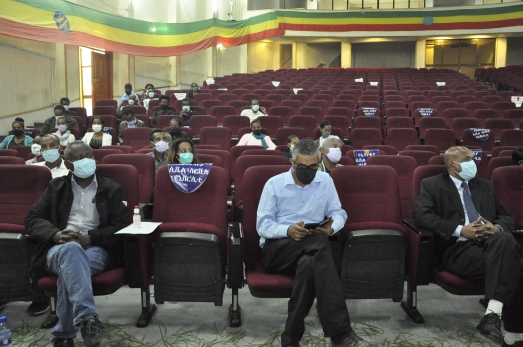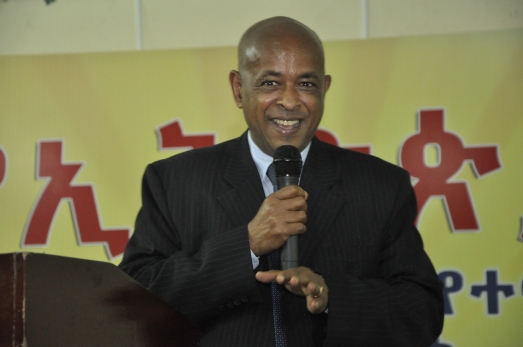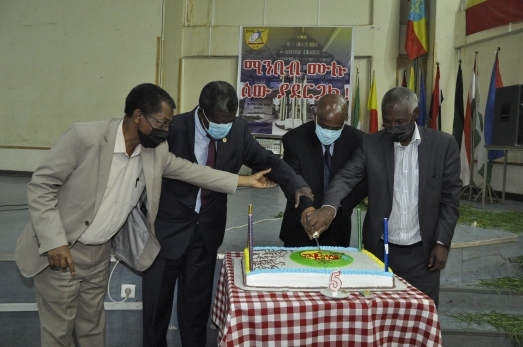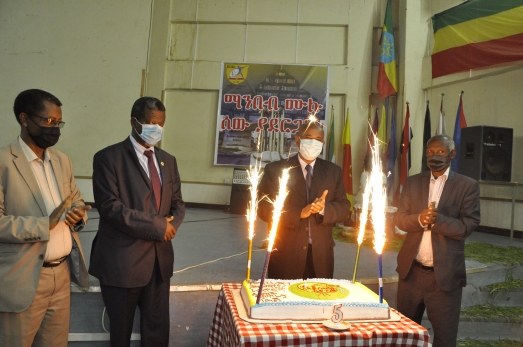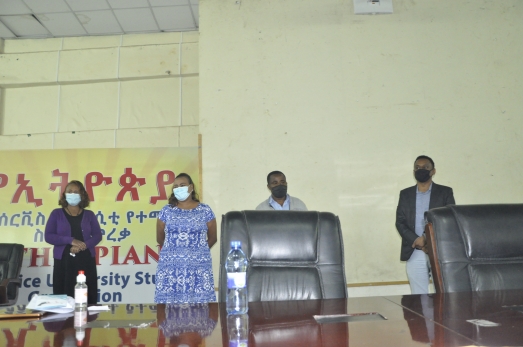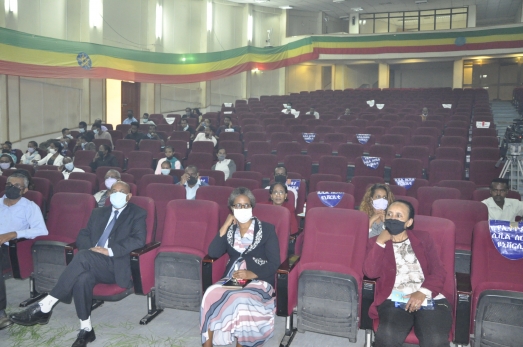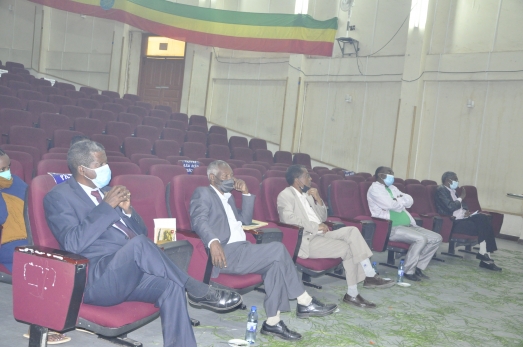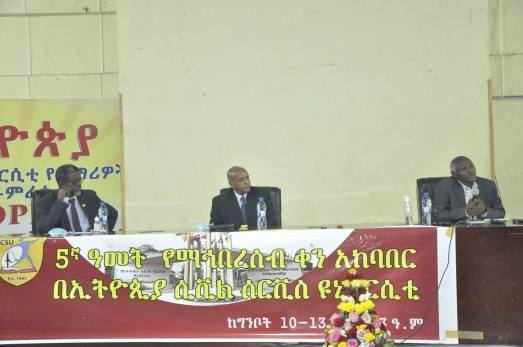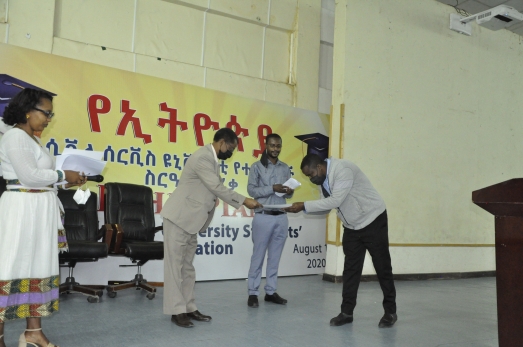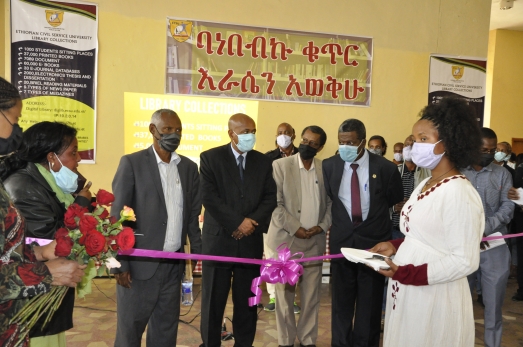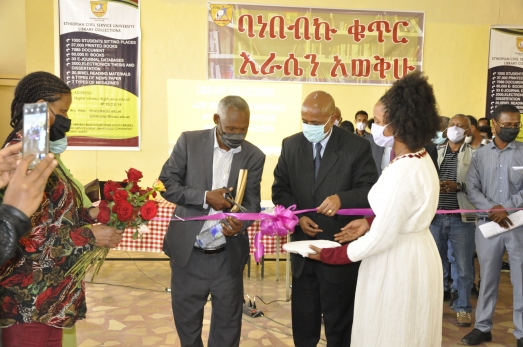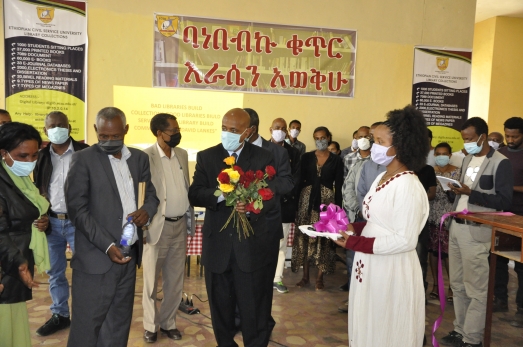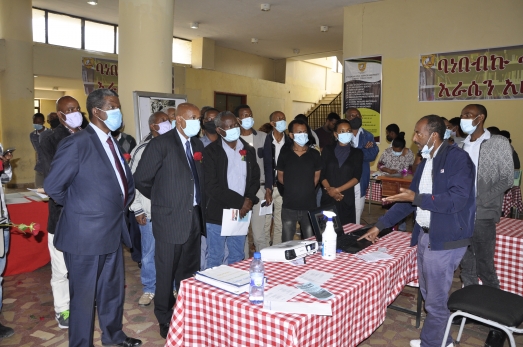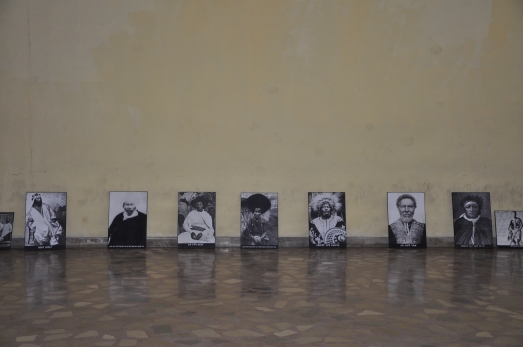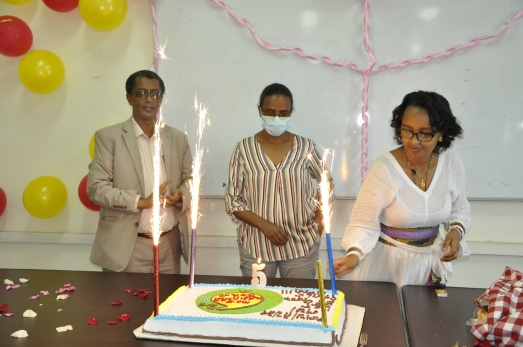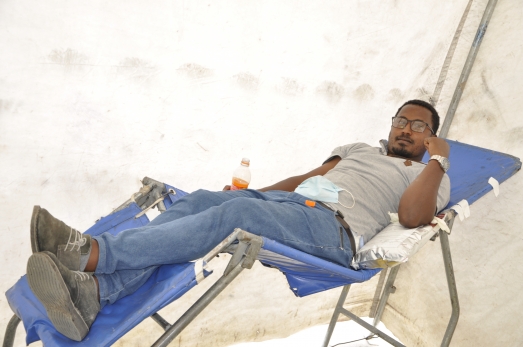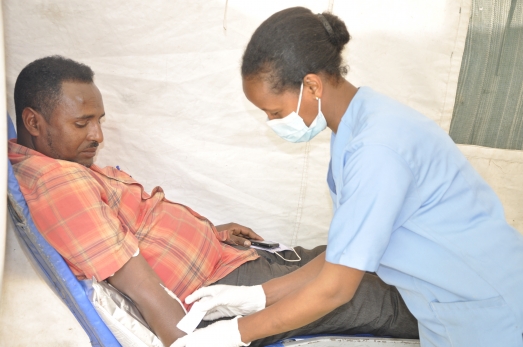 Ethiopian Civil Service University Celebrated the 5th Community Service Day  from  May 18-20, 2021 at the main campus of the university in different programs. On the three days program, a panel discussion with the renowned Ethiopian authors Haile Melekot Mewael and author Zenebe Wolla, exhibition, blood donation and different charity activities were held.
On the opening of the program, Dr. Alemayehu Debebe, Vice President for Research and Community Service, welcomed the participants and expressed his appreciation for the invited   guests, Haile Melekot Mewael and Zenebe Wolla, for their willingness to share from their accumulated life experiences to the participants. 
Assistant  professor  Tesfaye Teshome, Director for Community Service Directorate, on his part said that,  "ECSU Community Service Directorate , for the past 5 years has been working on building capacity and awareness-raising activities in the areas of socio-economic development and charity activities. It is known that the 4th Community Service Day was not celebrated last year due to  Covid -19 pandemic. But it did not stop us from doing all of our community service activities. We are also ready to further strengthen and reach to our community", Assistant professor  Tesfaye noted.
On the panel discussion one of the focused points was creating a reading community; the two invited guests, Haile Melekot Mewael and author Zenebe Wola came up with a wide range of ideas in relation to reading and the benefits of reading. The author and critic  Haile Melekot says    "reading for study and reading for life are different and they should be considered separately. Besides reading to enhance professional knowledge, it is very important to have a good reading habit for life as well," Haile Melekot said.   Author Zenebe Wola also said that "reading helps one to respect others. In order to create an active society, we need to create a public who is accustomed to reading". He also advised the participants to enhance their reading habits by allocating specific time and follow their program regularly.  
 In related development Ethiopian Civil Service University, Fm 100.5 Community Radio Station celebrated its fifth year anniversary on May 18, 2013 at Fm 100.5 Community Radio Station in different recreational and philanthropic activities. On the occasion W/ro Mihiret kassa, manager of ECSU community radio FM 100.5 station  said that FM 100.5 radio is transmitting different programs that play a key role in creating awareness of the community about the public service and global affairs. She also requested the participants to promote the   station and extend their supports for further advancement of the radio station.