" Perseverance for a Mission "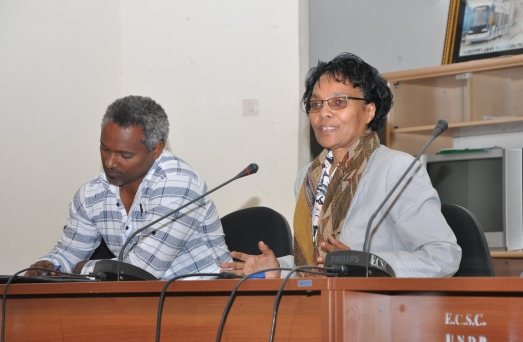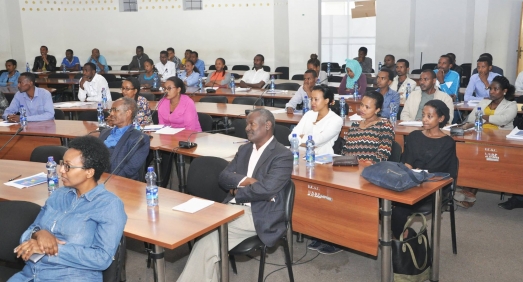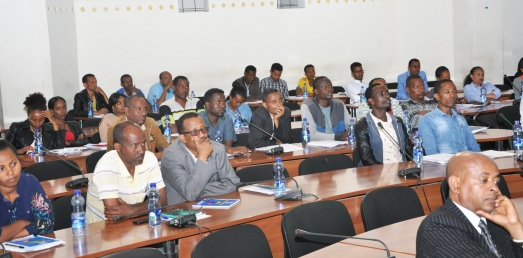 Ethiopian Civil Service University, Center for Research in Ethics and Integrity organized its series in campus Seminar on May 11/2018 in the University`s Hidasse Hall. The seminar was held with a theme " Perseverance for a Mission "
Dr. Tewabech Bishaw , the speaker in the seminar thanked the University for chance given to her to be able to speak on the subject. Dr.Tewabech in the occassion demonstrated her journy in her career from her first exposure to see Bonga Health Center to her joining Gonder Health Science College to fullfill her vission of becoming health professional.
Dr.Tewabech recalled that her visit to a relative in Bonga and encounter with Bonga Health Cenetr changed her mind to continue her education in health science. But she was told that she could not get a chance just because she is a women. Later She fought the sterotype that women do not fit for the position and through her insistent to demand her right she was admited to Gondar Public Health College and got her Bachelor's degree. 
Dr.Tewabech is a Public Health specialist with over 40 years of national and international work in public health program development, management, policy, leadership, advocacy and community capacity strengthening.
Dr.Tewabech withdraw from college to become a school teacher to fullfill her financial problems. She said " when I did that people in my cicle were so sad but I told them I am going to come again and I cameback as I promised ". Dr.Tewabech said we should say no to any discouraging situations. We should lay a foundation for the next generatuion by actively engage ourselves in a community services. According to Dr. Tewabech, today the figt is not as fierce as it used to be as there are pioneer women in every profession.
Dr. Tewabech is the Founder and Managing Director of Alliance for Brain-Gain and Innovative Development (ABIDE). ABIDE is a pioneer Ethiopian indigenous non-governmental development organization that focused on facilitating brain-gain. In the latter function she was responsible for: Disease Prevention and Control, Integrated Maternal and Child Health Services; Health Man-Power Development and Health Education, including conceptualizing and leading the establishment of the then "Jimma Institute of Health Sciences" now the Jimma University