RCS Wing Holds Consultation and Validation Workshop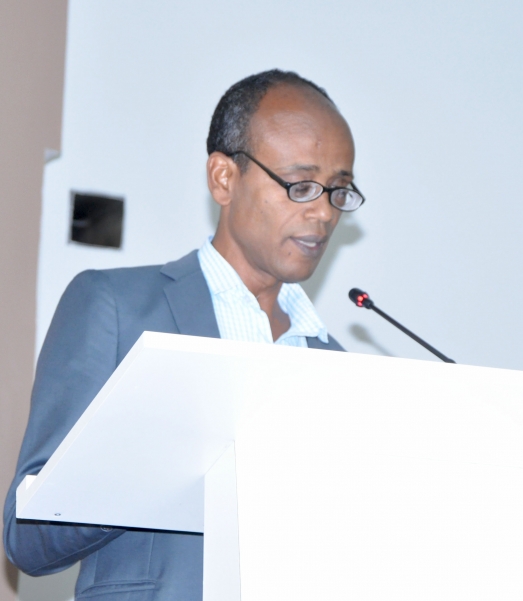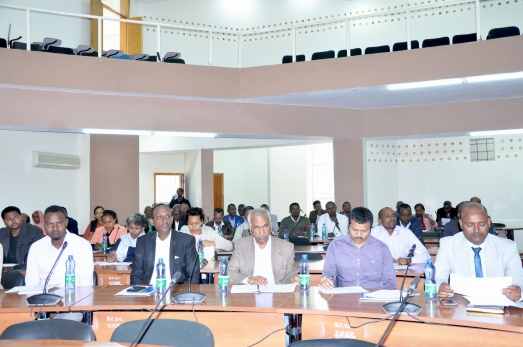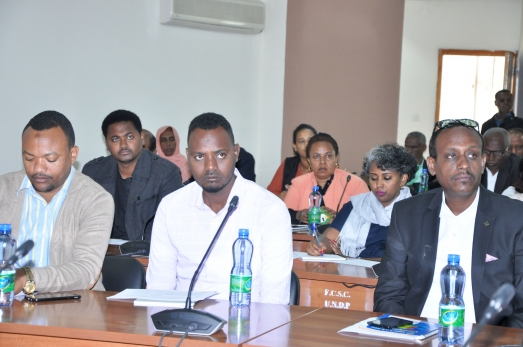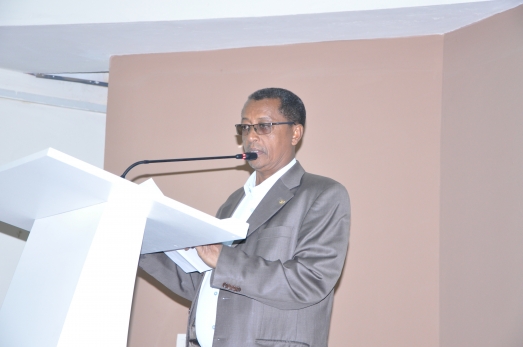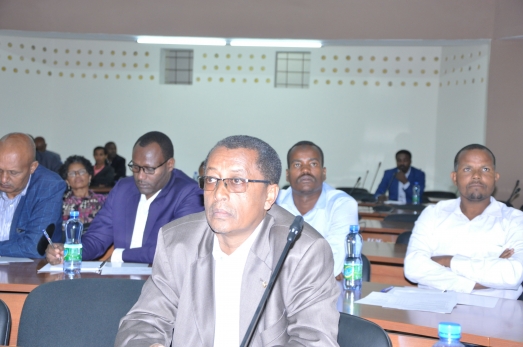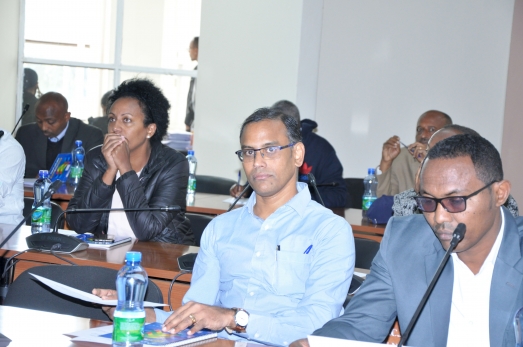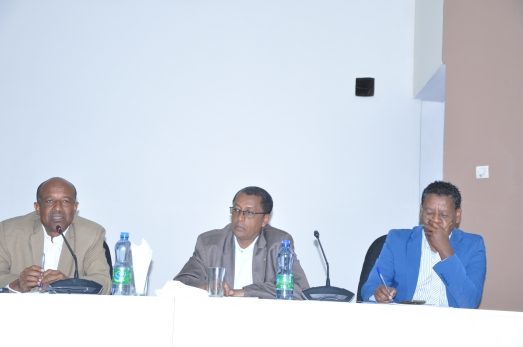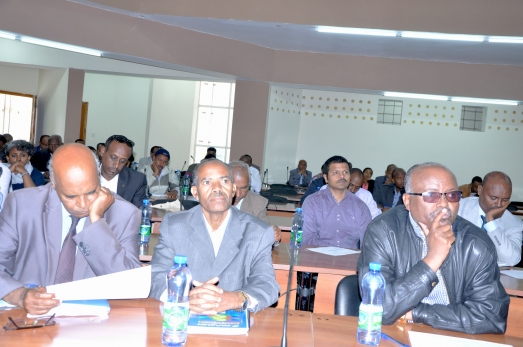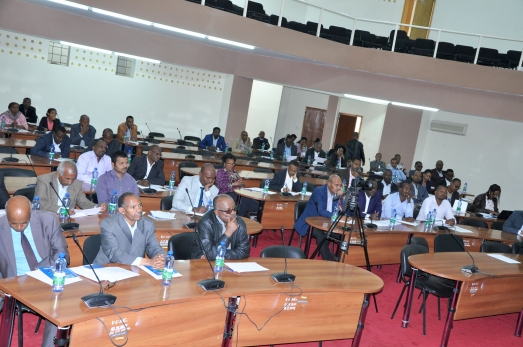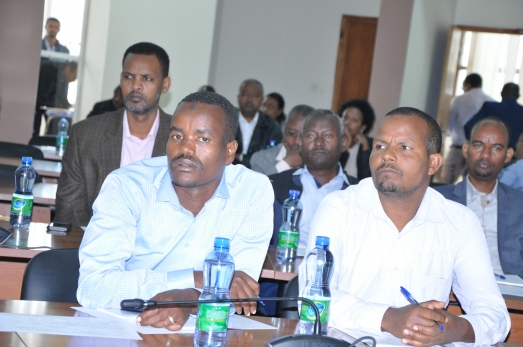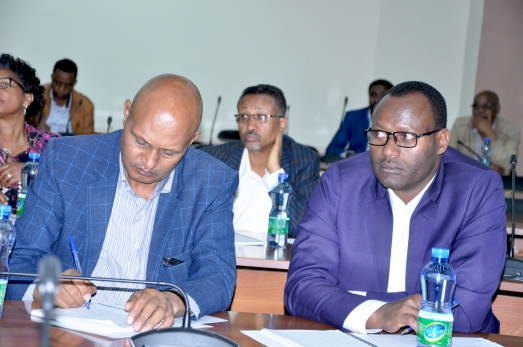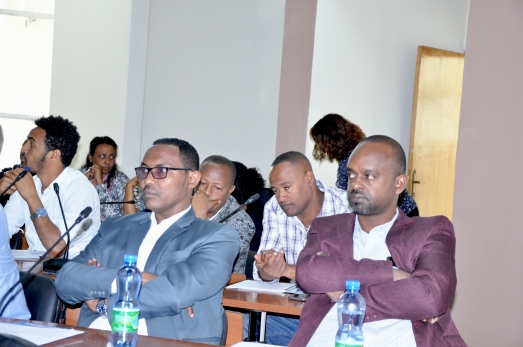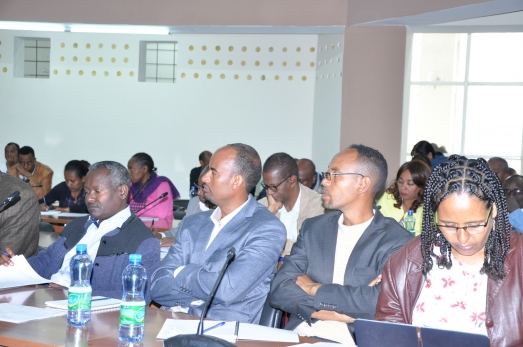 Ethiopian Civil Service University Research and Community Service (RCS) Wing held its annual consultation meeting and Research Validation Workshop with stakeholders from December 30 - 31, 2019 at Hidasse Hall. On the workshop stakeholders from Federal and Regional Institutions, City Administrations and ECSU scholars participated.
Ato Tamene Chalchisa, representing ECSU president, welcomed the participants and said that since its establishment ECSU is contributing to the development of human capital of the countries through education, training, consultancy, research and community services. He also indicated that the Research and Community Service wing of the university was established in 2007E.C as an independent organ of the university led by vice president and prepared consecutive  meeting and validation workshop with stakeholders in a way that can open an interactional discussion among stakeholders, academicians, researchers, policy makers and all concerned personalities. The workshop was expected to focus mainly on the qualities of the research outcomes that can be used as a means to overcome the problems and strengthen the better side of the service delivery. "The objective of preparing such workshop is to strengthen the partnership between the university and stakeholders and conducting timely and demand driven researches," Ato Tamene noted.
Assistant Professor Tesfaye Teshome welcomed the participants on behalf of the Research and Community Service vice president and said that for the past four consecutive years ECSU has conducted a yearly consultation meetings and validation workshops with the stakeholders by the two centers; Center for Research in Ethics and Integrity and Center for Research in Public Service Reforms. From these previously conducted workshops two major benefits have been obtained. These are acquiring invaluable inputs for the research conducted by centers and putting directions for the next researches to make them problem solving researches, Assistant Professor Tesfaye added. He also requested the participants to forward their comments on the researches presented for validation.
At the workshop, five research papers entitled "Work Culture Among Public Sectors in Ethiopia; Practice and Challenges, Politics and Public Sector Management in Ethiopia", "The State of Youth Workplace Ethics in Public Organization" , Employees Turnover in Some Selected Public Service Organizations: An Analysis of its Cause and Consequences", " The Nexus Between Politics and Public Sector Management in Ethiopia" and " Time Management in Ethiopia Civil Service Sectors" were presented for validation by the two centers.
The participants on their part expressed their appreciation for ECSU for organizing the workshop and forwarded different issues they think as important thematic areas for the next researches to be conducted in the future. They also conducted in-depth evaluation on each research presented for validations and forwarded their comments and suggestion on them.