Training and Consultancy Wing Organizes Discussion program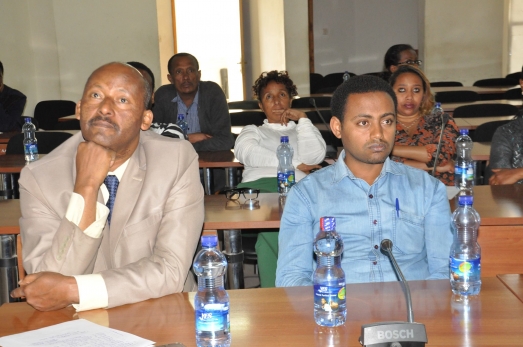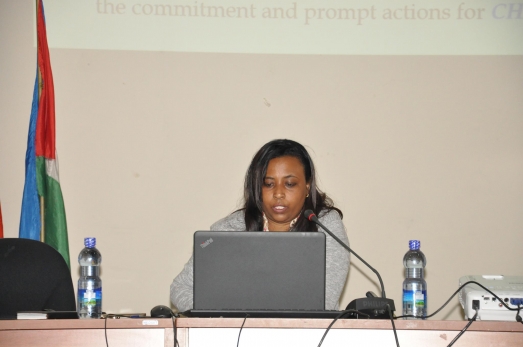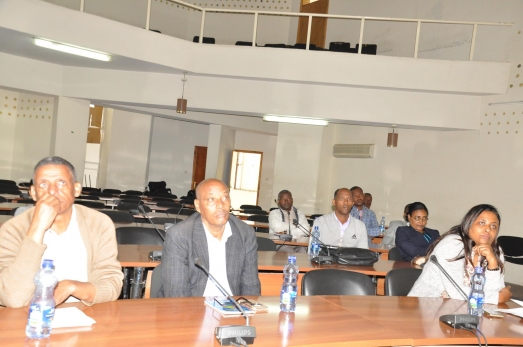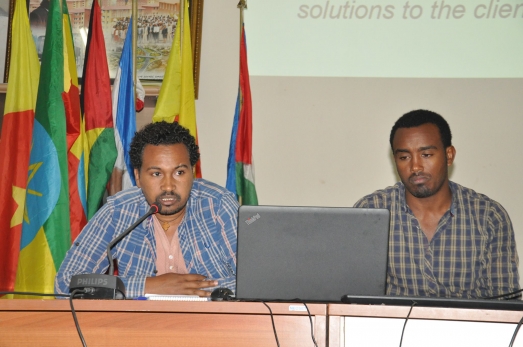 Ethiopian Civil Service Training and Consultancy wing prepared half day discussion program entitled "Best Practice Formulation and Scaling up Discussion" on June 6, 2018 at Hidasse Hall. On the discussion the best practiced gained from the consecutive trainings prepared for training and consultancy division staff was presented and the house discussed on them.
On the opening of the discussion Dr. Waqgari Negari, Vice President for Training and Consultancy Wing, said this is an extraordinary meeting in ECSU's history and it should be continued in the future. To realize the ECSU's vision to be center of excellence by 2025, all wings and centers need to be excellent in their respective area. For this, we need to take the initiation by ourselves and strive to be excellent as a trainer and as a consultant Dr. Waqgari underscored. He also noted that impact assessment should be done in collaboration with customer organizations.
On the discussion program reports on "TOT Training Results" and "Management Consultancy Skill Training" were presented to the participants. According to these reports trainings were conducted without considering the training need assessment. Due to this fundamental requirement gaps have been observed and training evaluations part were incomplete and done in a traditional ways and. pointing out these issues the presenters suggested that ECSU should abandon the traditional practices and make the training and consultancy activities more professional and efficient. The house has thoroughly discussed on the issues raised by the presenters and forwarded their opinion to further improvement of the training and consultancy services delivered to the customers.