ECSU Discusses with Russian Ambassador to Ethiopia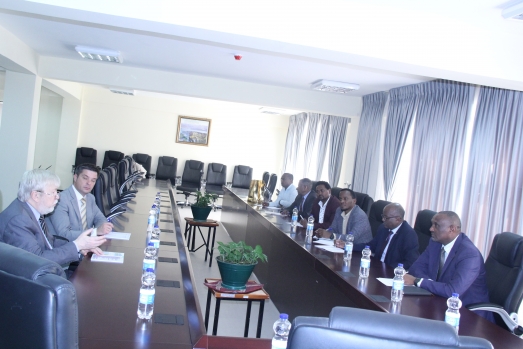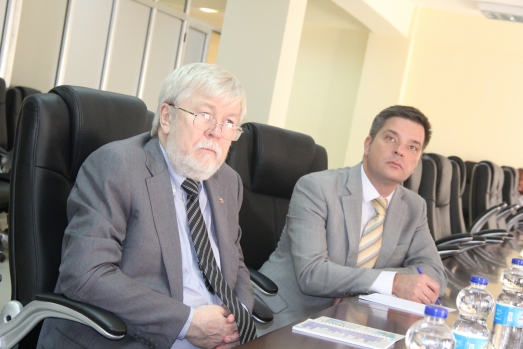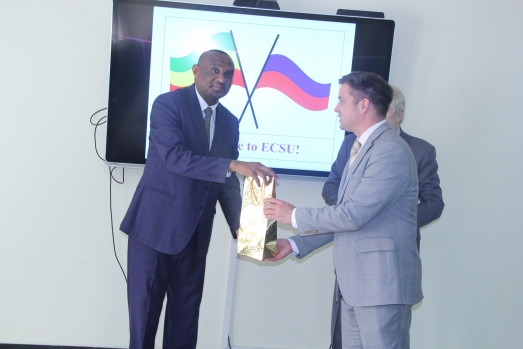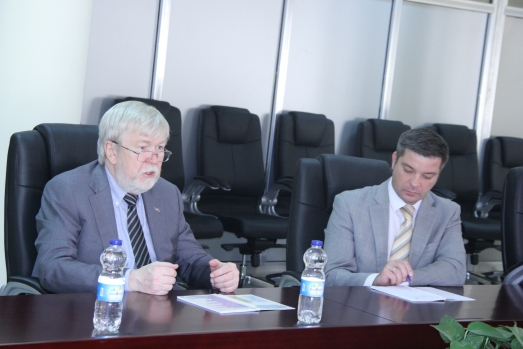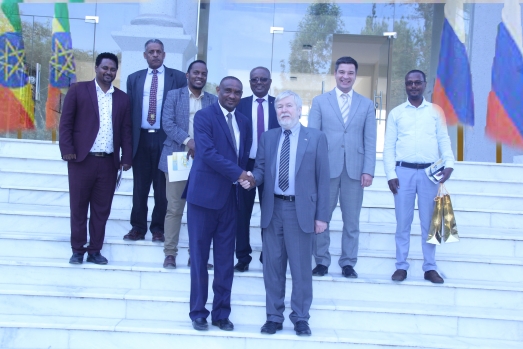 Ethiopian Civil Service University (ECSU) president Professor Fikre Dessalegn held a discussion with the ambassador of Russian Federation to Ethiopia and permanent Representative to the African Union, Ambassador Evgeny Terekhin, on different bilateral issues and collaboration areas on March 6, 2023, at ECSU Senate Hall.  
On the discussion program, Professor Fikre Dessalegn briefed the ambassador that ECSU has a unique mission of building the capacity of the public service of the country and rigorously worked on human resource development of the country by providing specialized educational programs, short term training, and research and community services for the last three decades.  Professor Fikre also indicated that more than eighty percent of university programs are masters and PhD programs. He also added that the university is answerable to the Ministry of Education (FDREME) and categorized under the research university together with the first-generation universities in Ethiopia.
He also noted some identified collaboration areas focus on technical and funding assistance to facilitate the teaching-learning processes and research undertakings, the expansion of ECSU community Radio FM 100.5, senior professors to  teach and advice in post-graduate and PhD programs, funding of the National summer youth capacity enhancement training program, and connecting ECSU with the Russian universities.
Ambassador Evgeny Terekhin, on his part, said that he is extremely impressed by the university's activities and achievements and expressed his hope for further discussions and moving forwards to work with the Ethiopian Civil Service University and further strengthening the bilateral collaborations linkage between ECSU and universities and institutions in the Russian Federation. He also underlined that as a starting point project proposal for different activities would be crafted and makes the cooperation fruitful.
Dr. Abraham Hagos, Director for Institutional Planning Directorate, also presented a brief presentation about the establishment, major achievements, and the university's contribution to human resource development in the country, and focus strategic areas of the university.