ECSU Holds the 20th In-campus Seminar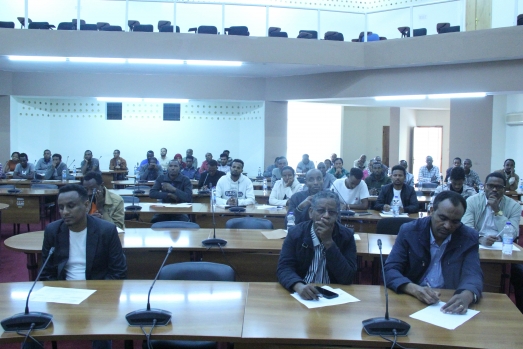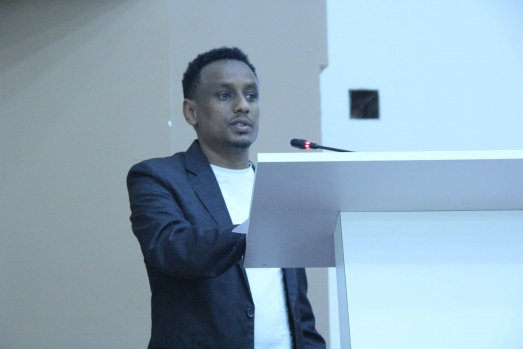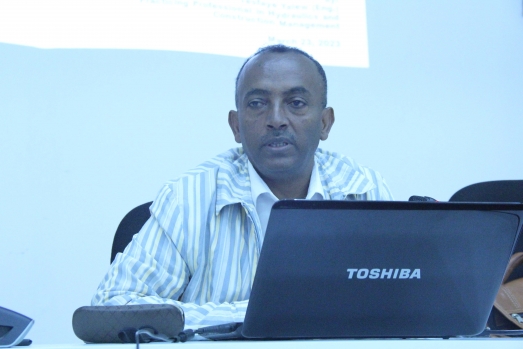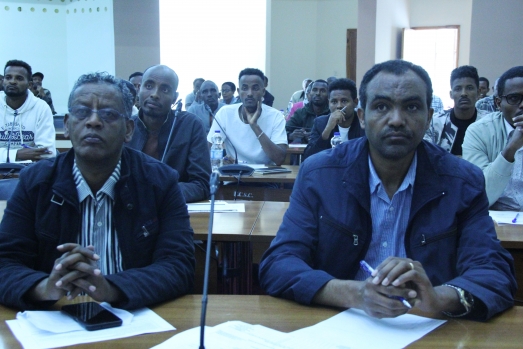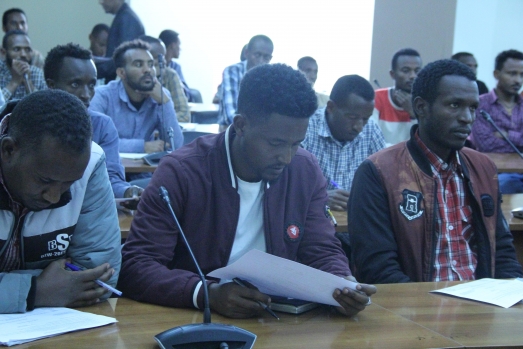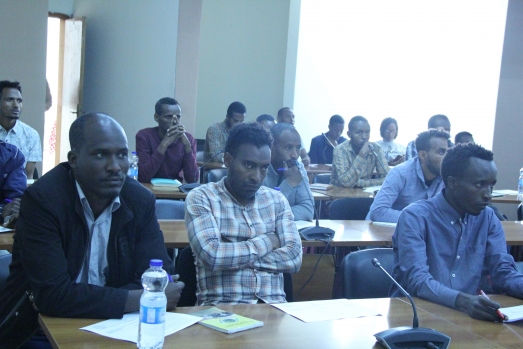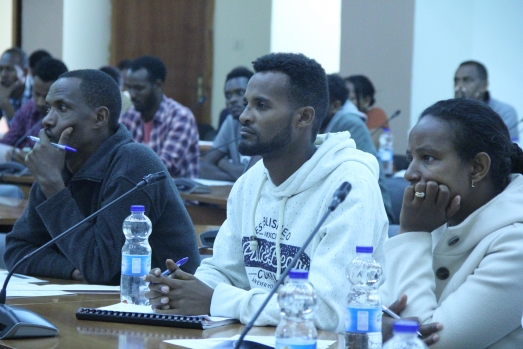 Ethiopian Civil Service University (ECSU) Public Sector Reform Research and Consultancy Center held the 20th in-campus seminar on "Analytical Hierarchy Process (AHP) in Multi-Criteria Decision Making (MCDM) on March 23, 2023 at Hidasse Hall.
The speaker on the seminar,  Engineer Tesfaye Yalew  indicated  the basic steps in decision making. According to him setting a clear objective for the decision, listing the possible alternatives, placing weighing criteria and selecting the appropriate model for making the decision are the basic steps in decision making process.
He also noted that Analytical Hierarchy Process (AHP) is a scientific method of making and analyzing complex decisions. This method is first developed by Thomas  L. Saaty in 1970 and it can be applied in a variety of fields such as supply chain management, ground water mapping using GIS, prioritizing strategic issues, assessing weights to evaluation of criteria in bids, recruitment etc. He also indicated the AHP levels and the need of pair-wise comparison matrix, processes of normalization and checking of consistency in the AHP process based on mathematical models.
Engineer Tesfaye Yalew is a consultant and owner and manager of a consulting firm in construction and civil Engineering and a member of the Association of Civil Engineers. He has received his MSc Degree from Addis Ababa University in Civil Engineering and has also a Post Graduating Diplomas in Urban Environmental Planning and Management from the Institute of Housing and Urban Engineering in Rotterdam, Netherlands.